"Action packed space adventure featuring a spunky Cleopatra"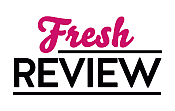 Reviewed by Samantha Randolph
Posted August 7, 2015

Young Adult Science Fiction | Graphic Novel
When a mysterious thief steals an ancient sword, Cleo is eager to steal it back. Strategizing about that isn't the only thing on her mind as she discovers more about a strange prophecy that seems to be talking about her. With mysteries abound and adventure to be had, this second installment is sure to earn the love of many graphic novel readers.
Having not read the first book, I was worried about diving right into THE THIEF AND THE SWORD. However, the premise sounded far too exciting, and I couldn't resist. Happily, Mike Maihack does a wonderful job of weaving in details from the first book that make the story fairly easy to keep up with. I would recommend reading them in order for the sake of full clarity.
Cleo is an excellent protagonist, one who is still searching for her place but eager to act and prove herself. She is loyal, intelligent, and a great fighter, though she is sometimes reckless. Her friendship with her roommate is realistic and full of kindness, as both are in need of a true friend. The entire cast of characters is well done, and I hope to see much more of them in following books.
Though I love the story, the artwork might be my favorite. The facial expressions aren't overly detailed but hold just the right amount to convey a clear, sometimes funny, sometimes completely serious reaction. From the quirk of an eyebrow to the slant of a smile, the artwork speaks for itself.
Those looking for a science fiction with historical figures should pick up this book. THE THIEF AND THE SWORD highlights growing characters, incredible artwork, and sets up many questions that will have readers begging for the next book from Mike Maihack.
SUMMARY
Cleopatra's space adventure in the REALLY far future continues!
A mysterious thief has stolen the ancient sword Cleo recovered in BOOK ONE: TARGET PRACTICE, and she's determined to get it back. But her teachers at Yasiro Academy forbid her from risking her life, so she's stuck at school, trying to adjust to her newfound popularity and responsibility. And when she learns more about the prophecy that names her the savior of the galaxy, she must go on a dangerous journey to find the time tablets that could decide her fate... before they fall into the wrong hands!
---
What do you think about this review?
Comments
No comments posted.

Registered users may leave comments.
Log in or register now!