"First book in a compelling new Urban Fantasy series."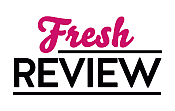 Reviewed by Angela Haley
Posted July 30, 2015

Fantasy Urban | LGBTQ Paranormal | Paranormal - Supernatural
RHYS FORD takes a slight detour from her romance roots and offers readers a trip into a new urban fantasy realm with her newest release, INK AND SHADOWS. As a huge fan of this author's work, I was excited to see her branch out into another genre I frequently enjoy.
Kismet Andreas has always been able to see the things that go bump in the night. His own brother's ghost haunts him daily and it's only when he deadens his senses with drugs and alcohol that he can find some respite. Little does he know, but things are about to get worse when he is unwittingly drawn into a scheme between immortals looking to bring a certain human into full immortality. Mal, better known as Pestilence, rescues Kismet and immediately forms a bond with the troubled, broken young man. But it will take all of the Four Horsemen working together to keep Kismet safe.
The first few chapters of INK AND SHADOWS left me adrift, not quite able to get a hold on what was going on. Kismet sees impossible things, and when he is introduced everything is all a mixed up, confusing mesh of not knowing what's real or what's his imagination and drugs. Then the point of view bounces back and forth between him and several of the Horsemen and the world building starts to become more cohesive. I found myself immediately interested in the dynamics between Death, War, Pestilence and Famine. More interested in fact than in Kismet.
First books in any new series are hard. The world- building has to be crafted and introduced, characters need to be fleshed out enough for readers to form a connection and the plot engineered in a way that makes sense. While I did end up enjoying INK AND SHADOWS, it took me a while to find my footing with the world- building. I do think the characters were well drawn and I look forward to learning more about them in the future. My favorites were Death and War and their push and pull, back and forth relationship. I found their connection the most compelling part of this read and it's what kept me engaged and glued to the page.
While not my favorite Rhys Ford book, I remain intrigued by this world and hope that a return trip happens soon.
SUMMARY
Kismet Andreas lives in fear of the shadows.
For the young tattoo artist, the shadows hold more than darkness. He is certain of his insanity because the dark holds creatures and crawling things only he can see―monsters who hunt out the weak to eat their minds and souls, leaving behind only empty husks and despair.
And if there's one thing Kismet fears more than being hunted―it's the madness left in its wake.
The shadowy Veil is Mal's home. As Pestilence, he is the youngest―and most inexperienced―of the Four Horsemen of the Apocalypse, immortal manifestations resurrected to serve―and cull―mankind. Invisible to all but the dead and insane, the Four exist between the Veil and the mortal world, bound to their nearly eternal fate. Feared by other immortals, the Horsemen live in near solitude but Mal longs to know more than Death, War and Famine.
Mal longs to be… more human. To interact with someone other than lunatics or the deceased.
When Kismet rescues Mal from a shadowy attack, Pestilence is suddenly thrust into a vicious war―where mankind is the prize, and the only one who has faith in Mal is the human the other Horsemen believe is destined to die.
---
What do you think about this review?
Comments
No comments posted.

Registered users may leave comments.
Log in or register now!