"When the crap hits the fan -- make a stand!"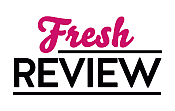 Reviewed by Helen Williams
Posted July 8, 2015

PLAYING WITH TROUBLE is book two in the Capital Confessions series about law student Blair Reynolds and Professor Graydon Canter. This book can be read as a stand alone because you get a refresher about Blair and what lead up to her attending law school.
Blair comes from a family with high expectations. Her father is a senator with high political ambitions and her mother is a socialite hostess. You get a bird's eye view into how this family deals with scandal and how they decide to handle them.
After the public humiliation and the disaster of her wedding day Blair looks for a way to put herself back together. So she enters law school. Her class professor Graydon Canter seems to find pleasure by constantly calling on her in class. She considers him a sadist even though she has secret fantasies about him.
Gray has been drawn to Blair since the first day she entered his class. Not only does he know it's inappropriate but because of the train wreck he's made of his life he knows he can't pull anyone else into it.
If you have not read Book one, Flirting With Scandal, I recommend it because you get to see how Blair's family dynamic began and how all the scandals began. You get to meet Jackie and Will and their crazy beginning.
In PLAYING WITH TROUBLE Blair decides to go for what she wants and she wants Gray. Gray has been trying to do what he feels is the right thing and to not get involved with Blair because he feels that his past will only hurt her. Blair has always been the good girl and has always done what was expected of her. So when she finds herself at her breaking point she goes to Gray and tells him exactly what she wants. Gray can't resist her any longer and gives her what she wants and what he has always wanted.
Their secret relationship along with Gray's past is revealed in a society blog. The one thing Gray never wanted to happen was for his past to hurt Blair in any way. So he feels he has to save her by walking away. Blair is shocked and hurt when she discovers who has been feeding information to the society blog. Blair is willing to weather the storm but she can't convince Gray to try.
Gray has to decide if he and Blair deserve a chance and if he is willing to put everything on the line for him and Blair to have a chance together.
This is a great series! Looking forward to the final book about Kate.
SUMMARY
The author of Flirting with Scandal presents her second book in a sexy contemporary romance series about three sisters in a powerful political family, the scandals that threaten to destroy them, and the passion that drives them…
The daughter of one of the Senate's most powerful figures, Blair Reynolds was ready to become the ultimate political wife—until she caught her fiancé cheating on her wedding day. Law school is a fresh start, her shot at putting the pieces of her life back together. That's the plan, at least. Until trouble comes in the form of her Torts professor, the man whose arrogance infuriates her in class but haunts her private fantasies.
Graydon Canter had a fortune and a place on all the hottest "Thirty under Thirty" lists, until a series of personal missteps nearly destroyed his career. A year teaching at a D.C. law school is just the break he needs to get his life back in order, as long as nothing—and no one—trips him up.
When Blair and Gray are forced to work together, their explosive attraction becomes impossible to resist. But Gray's demons have drawn him dangerously close to the edge, and Blair has spent her life playing by the rules. Will she break them for a shot at love?
---
What do you think about this review?
Comments
No comments posted.

Registered users may leave comments.
Log in or register now!