"When God closes a door, he just might open up a window."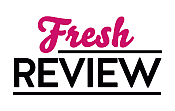 Reviewed by Viki Ferrell
Posted July 7, 2015

A year after the death of his wife Belinda, Silas Fry is moving his two teenage children to Pinecraft, a community in Sarasota, FL where all orders and fellowships of Amish and Mennonite families live and work together. He's been on the missions field for the past ten years as a pilot for Aviation Fellowship. He has a job here contracting at the local airfield. The one person Silas is not sure about seeing in Pinecraft or reconnecting with is Rochelle Keim. Rochelle and Silas share a history from their teen years in Ohio. Their relationship ended badly. Will they be able to at least be friends; or will there be something more in store for them?
Rochelle is very busy with her two nieces who are both getting married in just a few short weeks. Betsy and Emma Yoder came from Ohio to live with Rochelle just a year ago. They both found that someone special in their lives and look forward to their wedding day. Betsy is as sure as she can be that Thaddeus is the right one for her. But Emma is having doubts about Steven and keeps changing her mind about all the wedding details. Is she really ready for marriage? Will there be a double wedding after all?
Lynette Sowell brings us another delightful, inspirational story from her Seasons in Pinecraft series. This is the third installment. I love series books, because the returning characters become like old friends, and it's always good to catch up with what is happening in their lives. Ms. Sowell uses flashbacks to give us Silas and Rochelle's past history, inter-mingling these flashbacks with the present. Silas and Rochelle are strong and stubborn characters who learn from their past and are trying not to make some of the same mistakes again. A PROMISE OF GRACE is a story about grieving the dead, yet having to go on living. It's a story about change, grace and restoration, a story of second chances. Ms. Sowell gives us a lot of food for thought and lessons to be learned in this inspirational novel.
SUMMARY
Rochelle Keim has lived in Pinecraft for almost twenty years among her Mennonite brethren and the Amish of Sarasota. Unlike the snowbirds who visit Pinecraft from the north, Rochelle is a year-round resident of the unique Plain community. She's quiet, content, and keenly adept at keeping her past firmly tucked away. Feeling unsettled as she nears her fortieth birthday, she decides to return to nursing school, a dream she gave up long ago during a painful time she dares not remember. Her past decides to make itself present when Silas Fry, Rochelle's former love, moves to Pinecraft. Silas spent the past two decades working as a missionary pilot, but that all changed with the sudden loss of his wife, Belinda—Rochelle's childhood best friend. Now both Rochelle and Silas are on a collision course with their past, and the reunited couple must decide if they're trying to resurrect a dead romance, or if the two very different people whose paths have crossed can make a new life together.
Excerpt
The minivan's air conditioner gave one last puff of cold air not long after Silas Fry drove across the Florida state line. Silas merely lowered the front windows without saying anything to the children.

How many more hours to Sarasota? Two? Three?

"I wish we were back in Mozambique." Lena sighed and fanned herself where she sat in the front passenger seat. She leaned toward the open window. Her sigh sounded as if her world had suddenly crumbled. At nearly nineteen, she tended to see life in extremes. And Belinda had been the one adept at handling her moodiness.

"Me, too." Matthew's echo was born of always wanting to follow in Lena's trail.

"I know you do, I know." Silas forced his voice to come out around the lump in his throat. Africa, his home. Their home. It would never be the same without Belinda. None of them would be.

Despite what Belinda had done long, long ago, he'd loved his wife to the end. The day a semi had plowed into the van in which she and some other ladies had been riding home from a quilt auction. None of those who died had suffered, the families were told.

Suffering was left for the rest of the families left behind, spouseless husbands, motherless children.

Silas filled his lungs with the fresh, humid air blowing into the van. "Your great-uncle said we'll have plenty of time to go to the beach after supper tonight."

The seashore. The ocean had been the one constant where they'd lived in Africa, not far from the coast in Mozambique. And, one big reason he'd chosen to move them all to Florida. In landlocked Ohio, the children had balked and he even found himself feeling a bit constricted, his only refuge in the air, flying a Cessna.

Life with Belinda as their hub had fallen apart. Somehow, with God's help, they'd find a way to put it back together again.

Someone had told him children were resilient.

Children?

He often needed to remind himself Lena wasn't a child anymore, her studies had ended long ago, and she was planning to continue her education, not to become a teacher like her mother, but a medical assistant. She'd already completed her high school equivalency certificate and planned to enroll in college in Sarasota.

Matthew, not a child, either, all of fourteen and idolizing his older sister with her take-charge view of the world. They'd already discussed him finishing school in Pinecraft at the Mennonite school, after seeing where he compared to other students his age. He had a good eye for building and construction, as well as taking motors apart and putting them back together. Silas wasn't sure where he'd come by his skill.

But Silas couldn't help thinking of both of them as children. He'd been there from the beginning, when their first cries rang out. He'd seen them grow and thrive, through first words and first stumbles, through the first days of "I can do it myself." Especially with Lena, who seemed to have come from her mother's womb sure of herself and the world.
---
What do you think about this review?
Comments
No comments posted.

Registered users may leave comments.
Log in or register now!