"The mountain works it's magic again and heals the sexy sheriff in more than one way"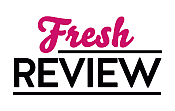 Reviewed by Shellie Surles
Posted June 30, 2015

Romance Contemporary | Romance
Jake Moser is the Sheriff and of all places at a town meeting he gets shot. While recovering he considers life changing difference.
Thea Woodruff has been working secretly for years to take down a major pharmaceutical firm run by her father. Though the results aren't completely what she wants she realizes she must go home to her family and the mountain.
The first person Thea sees when she returns to town is Jake. They use to be close years ago and now that she is back Jake hopes maybe they can rekindle the past. Only when Greg shows up a wrench is thrown into his plans and little does anyone realize it but they are all in danger.
As family secrets are revealed and lives are endangered people are drawn together to protect family and their land, the mountain.
I really enjoy Donna June Cooper and her series that revolves around the Woodruff family and their mountain. Magic seems to surround them and the mountain. MAKING MAGIC is book three in the series and I enjoyed it as much as the others. This series is building up to an epic book eventually but I hope it takes a while till the finale comes as each installment has been truly enjoyable.
SUMMARY
During his law enforcement career, Sheriff Jake Moser has been called to Woodruff Mountain a few times to deal with some rather weird situations. Now, recovering from a bullet wound that should have killed him and fending off his mother's ravings about the evil that lurks on the mountain, he's making alternate career plans.
Just as those plans begin to take shape, someone starts kidnapping newborn babies, then returning them unharmed. To make things even more interesting, an irritating adversary from his past has returned to bedevil him in a whole new, delightful way.
After her erratic psychic gift forced her to abandon her home and a promising musical career, Thea Woodruff has spent years trying, unsuccessfully, to atone for the death of Becca Moser, Jake's sister. Once she has mourned those she's lost and apologized to those she's failed, she intends to flee her mountain once again.
Jake would rather she stay to compose a new tune—with him. But their complicated harmony reveals a guilty secret that threatens not only their future, but their lives…
Warning: A temperamental flute-player returns to torment an old flame, but he has other ideas, and the music they make together is combustible—and magical.
Excerpt
A red BMW M3 with a flat right front tire glided up to where he stood on the curb. The street was quiet this early in the morning and he was pretty much the only thing moving downtown at the moment, so it made sense. Hadn't seen this model of hardtop convertible in Patton Springs before. He leaned over and peered in. A woman was driving, if the hairstyle and huge sunglasses were any indication.

The window slid down and the smell that came out almost made Jake step back, but he crouched beside the car to look in, setting his mug on the curb, his aching muscles forgotten.

"Looks like you've got a problem, ma'am," he said politely. "Can I help?"

Something that looked like a dirty pile of rags was lying on her lap. He squinted at the thing and saw it breathing. Something alive then. And the distinct odor in the car was getting stronger. Dog. Definitely a dog.

The woman pulled off the glasses and he nearly fell over.

"Thea?"She blinked at him. Her eyes widened.

"Jake?"

He thought he saw tears well into her eyes as she laid her head back on the headrest.

"Perfect. Just perfect," she mumbled.

From the sound of it she had a really bad cold. There were high spots of color on her cheeks, which had been pale anyway, but seemed even paler by comparison. And all that great auburn hair of hers, well most of it, had been chopped off since he last saw her. Still, it was damn good to see her again.

"You're here for the wedding, then," he said.

She moved her head affirmatively against the headrest.

"Drove all the way from Philadelphia?"

She nodded her head again.

"Got a cold?" He couldn't hide his grin, but she wasn't looking at him anyway.

Another nod.

"And you brought your dog along?"

She shook her head.

He took a longer look as the creature stirred and lifted its head.

"Rescued it?"

She nodded.

"Uh-huh. Does it…uh, need to pee or something?"

"Already did," she croaked.

He tried not to laugh, but it was hard.

"If you are grinning about this dog peeing in my lap, I am going to pull out your shiny white teeth one by one with a pair of pliers, Jake Jake Cupcake." She didn't even open her eyes.

It was so classically Thea that he snorted and watched her lip curve upward.

"That's good then," he said. "It can stay right there in your lap while I change this tire for you."

She still kept her eyes closed. "Not an 'it'. Her name's Bailey. And there's no spare. Stupid hunk-magnet car doesn't even have a spare."

Hunk-magnet car. Jake avoided laughing this time. "Oh, yeah. Probably has a sealant kit in the trunk instead. When did the indicator come on?"

"Just as I drove into town," she said. "Of course."

She sounded exhausted. Must've driven all night.

He went up to give the tire a closer look. There didn't seem to be any damage, no puncture or anything.

"Can you pop the trunk?" he asked, going back to the window.

Without even looking, she picked up a small purse from the console. "Remote's in here."

He found the remote and popped the trunk, then stared in disbelief. If Thea had just come down for the wedding, she had brought a hell of a lot of stuff. There were suitcases, certainly. But there were also boxes and plastic bags and what looked like winter coats tossed across the top of it all. Every corner was crammed with something. It was packed in so tightly there was no chance of digging it all out to get at the tire repair kit buried at the bottom.

Curious, he pulled back a flap on one of the boxes to find it full of books. Maybe she had planned to donate the stuff and forgot. He popped open another box. Framed photos—one of Daniel and Grace and Thea when they were teenagers and one of the Woodsman, her grandfather, with his arm thrown around Thea. He paused, surprised to find one of himself at his dulcimer, hammering away and grinning at the camera and one of Becca with her fiddle.

Damn. He shut the box.

Whatever she was doing, she wasn't giving this stuff away. He shut the trunk, walked up to the driver's side and crouched down.

"I can't get to the kit. I'll go get the one out of my truck, but you'll have to get to a dealer to repair it permanently."

"Hmmm."

"You awake?"

"Hmmm."

"Okay, I'll be back in a sec." He ran across the street and dug the tire inflator kit out of his toolbox.

Thea Woodruff with all her worldly goods packed into a BMW. Last he had heard she was an attorney at Hartford Pharmaceuticals, where her father was CEO. And the last time any of them had seen her was at her grandfather's funeral last year. She had tried to remain inconspicuous, showing up at the last minute with all that hair of hers shoved under a black hat and those huge sunglasses on.

Eddie Miner, who'd been the Woodruff's handyman forever, had told him that "Miss Thea" had snuck back for some holidays over the years, but she wanted to keep it quiet because of an ongoing feud between her father and the Woodsman, so no one ever saw her in town. She hadn't been back since the funeral, not even for Grace's wedding.

Being intimately familiar with family dysfunction, Jake hadn't been too surprised when the Woodsman's son, Marshall, failed to show up for his funeral. But Jake had been real glad to see Thea there. Real glad.

With all the people crowding up to extend their condolences, he had barely gotten close when he saw Thea head for her car, her high heels dangling from her hand as she ran through the grass. Grace and Daniel had stood apart from the crowd and watched her go. It seemed to him that Thea kept running away, again and again. He thought about that packed trunk and wondered if she was running again. And if so, where to?
---
What do you think about this review?
Comments
No comments posted.

Registered users may leave comments.
Log in or register now!