"Third installment in the series just adds to the excitement...can't wait for more!"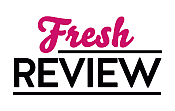 Reviewed by Laurie Simpson
Posted June 19, 2015

Romance Paranormal | Fantasy Urban
Kasdeja (Kas) is Nephilim, a half angel. Captured as a child while his family was murdered, he was raised in Heaven but treated no better than a stray dog and trained to deal out justice to those that break the sacred laws. Like his brethren he will do what it takes to be free of the Angels that killed his family even placing his trust in the mysterious Mariel wo assures him the way to freedom is working with his enemies.
Mariel is employed by the Renegades, fallen angels, enemy to Kas and his brethren. Her assignment is Kas. Seduce him. Destroy him. But Mariel has secrets, ones she can't allow to get out without being killed herself. Only one of which is that she's a double agent, working for Heaven. What path will she choose or better yet what path must she choose to stay alive?
ANGEL LOVER is a delightful twist in this third installment. Tricia Skinner further weaves us into the Bound Ones world with surprise after surprise. You think you have an idea of what the third book would be? Think again! Tricia has outdone herself and taken the series to a whole other level and I LOVE IT! After the second book I was salivating at the thought of book three but after reading this one and the plot twists...man, I don't know if my heart can take it! I could not put this down....I need book four Ms. Skinner!
SUMMARY
The Nephilim are bound. Their powers cursed. But half-angel Kasdeja will do anything to free them from Heaven's tyranny. When Kas is approached by a striking, mysterious woman, she tells him his greatest enemies hold the key to his freedom.
Mariel keeps herself shrouded in secrets, using them to hide her true self. For she is not just employed by the Renegades–enemy fallen angels—she is a double agent, working on the sly for Heaven. Her directive is to seduce the gorgeous Nephilim—despite her insecurity about such sensual acts.
For Mariel is playing a dangerous game, and falling for Kas could only cause trouble; her assignment isn't just seduction. It's destruction.
Excerpt
He traced his fingers under her tank top and made small circles against her back. A soft sound escaped her lips, then she relaxed.


"Mariel." He barely recognized his lust-blown voice.


She answered by renewing their passionate kiss, full and open and bone melting. She kissed him thoroughly, drawing the oxygen from his lungs as she twisted her fingers into his long hair.


Kas lowered her on the comforter with care, never breaking their kiss. He eased back, and with his gaze on hers, he pulled his shirt over his head and dropped it.


Mariel's gaze made several passes over his body.


What did she feel for him? Admiration? Uncertainty? He'd never hurt her. No one would ever hurt her again, not if they expected to live.


Then Mariel's gaze fell away. "You are...beautiful." Her shoulders drooped, and she pulled back.


"You don't believe you are."


She didn't reply, except for the stubborn jut of her chin. Kas smoothed his thumb over her cheek then gently raised her head. She wouldn't look at him. He wouldn't allow her to withdraw from him, from them.


He touched her shirt at the waist, and her hands clamped over his, her eyes wet. Her fearful expression tore him apart.


"Trust me as I trust you," he said gently.


Kas waited until her grip loosened, and her hands fell to the side. He infused a smile with warmth and then eased the material up in torturous increments. Time she could use to stop him.


Her flat stomach and tight abs were revealed. He smothered his reaction, afraid Mariel would mistake a groan for disapproval. Smooth, golden skin fed his hunger an appetizer.


"You have control," he told her. "If you tell me to stop, I'll stop."


Mariel peeked through her lashes and nodded.


He lifted the shirt higher, stared at her breasts, and bit back another sound. God of All, they made him salivate, but he tapped more of his self-control.


Finally, the shirt was over her head and joined his on the floor. Mariel's arms stayed locked at her sides like a soldier at attention.


Kas moved around her and climbed onto the bed next to her. "Lie on your side, facing me."


"I do not know," she said, whisper light.


Again his chest felt as if it had crushed inward. No woman should be made to believe she was ugly. None should feel shame about her body. He wanted to beat bloody any man who'd ever looked at her wrong.


Mariel expelled a long breath as if she'd resolved herself to do what he'd asked. She stretched out alongside him, chest to chest, her right arm pillowing her head.


He leaned over and planted a soft kiss on her cheek and lips. "Touch me."



---
What do you think about this review?
Comments
No comments posted.

Registered users may leave comments.
Log in or register now!