"Gripping historical romance that Tudor fans with adore"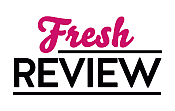 Reviewed by Samantha Randolph
Posted June 9, 2015

Romance Erotica Sensual | Romance Historical | Erotica Historical
Eloise Tyrell knows the day is coming when she has to wed, and she hopes that wedding will feature a certain man in the Tudor court, where she serves Queen Anne. When her father announces her betrothal to someone entirely different, the cold and sensual Lord Wolf, she has no choice but to obey. Can the two reluctant intendeds find something more than carnal desire in a court full of betrayal?
As a huge fan of anything Tudor, WOLF BRIDE caught my attention immediately. Elizabeth Moss does a remarkable job of keeping the Tudor setting fresh, and the story focuses on a lady-in-waiting and a lord rather than the Tudors themselves. The royal backdrop is delicious and intriguing while leaving Eloise and Wolf's intense and passion filled romance to take center stage. The historical accuracy around courtship procedures, wardrobe, and general lifestyle practices is wonderful and mostly avoids any unnecessary romanticizing of the period.
Readers who love a good hate to love romance will get their fill with Eloise and Wolf. They are each such strong individuals, but both are terribly insecure when it comes to love, and this often leads to jealousy, mistrust, and many rounds of angry sex. As the two become more emotionally familiar with the other, their relationship tinges with the perfect amount of potential sweetness, making them a couple you consistently want to root for, even when everything is chaotic and suspicious.
As much as I love both characters, Wolf does seem to have more character growth than Eloise does. They both definitely develop, but I kept hoping for a little bit more from Eloise. She faces so many opportunities to grow, and it sometimes feels like she just passes them up. Towards the later end of the story, Wolf faces and witnesses several brutal scenarios that allowed his character to gain so much ground, and I think overall I was hoping for something similar with Eloise. This certainly doesn't detract from the great story line, however.
Overall, readers begging for more Tudor stories should grab WOLF BRIDE immediately. The unforgettable romance combined with the addictive setting make Elizabeth Moss's story one readers won't want to miss.
SUMMARY
Hilary Mantel meets Sylvia Day: the first installment in a deliciously erotic trilogy, set against the sumptuous backdrop of the scandal-ridden Tudor Court.
Bound to him against her will...
Lord Wolf, hardened soldier and expert lover, has come to King Henry VIII's court to claim his new bride: a girl who has intrigued him since he first saw her riding across the Yorkshire moors.
Eloise Tyrell, now lady-in-waiting to Queen Anne Boleyn, has other ideas. She has no desire to submit to a man she barely knows and who-though she is loath to admit it-frightens her more than a little.
Their first kiss awakens in both a fierce desire that bares them to the soul. But as the court erupts into scandal around the ill-fated Queen, Eloise sees firsthand what happens when powerful men tire of their wives...
---
What do you think about this review?
Comments
No comments posted.

Registered users may leave comments.
Log in or register now!