"With fake engagements, broken hearts and exciting passion, will there even be a wedding?"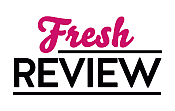 Reviewed by Linda Green
Posted May 7, 2015

Danica James is not interested in commitment. Enjoying her uncomplicated life as a masseuse, she enjoys following new paths, and being the bridesmaid instead of the bride. So what if she cannot have Mick, a one night fling from her sisters wedding? Just because he got under her skin doesn't mean anything.
While working at a music festival, Dani becomes a confidante and miracle worker for Nash, the frontman of top band, Go Get Her. Abrasive, rude and despicable in so many ways, an unusual friendship develops between the two. And when Nash confides in her about his illness, and a son he needs to get to know, Daniel finds herself agreeing to help him - by returning to his hometown and pretending to be his fiancee!
Predicting many trials and tribulations, Dani never dreamed that this decision would lead her straight to Mick, the only man to consume her thoughts, even if he did con her. Mick has dreamed of finding Dani again, but never thought it would be when she arrives to choose a wedding cake for her wedding. Will misunderstandings, old friendships, and broken hearts be mended, to allow love to bloom?
COURTSHIP OF THE CAKE by Jessica Topper is the second book in this series. I enjoy Dani's character and her feisty attitude. With some parts slower than others though, there were times when I wished it would jump straight into the action. But I still found this novel enjoyable and worth a read.
SUMMARY
From the author of Dictatorship of the Dress comes a new novel about a woman who's vowed to never walk down the aisle— and the two men who'll do anything to get her to say "I do"…
"Always a bridesmaid, never a bride" has suited Danica James just fine…until the mysterious man who crashed her sister's wedding steals her heart, leaves a slice of groom's cake under her pillow, and then disappears.
Hoping to forget her unforgettable fling, Dani takes a job as a backstage masseuse for a rock music festival, not expecting the tour's headlining bad boy to make an offer she can't refuse. Nash Drama needs a fiancée—and fast…
Mick Spencer is the best wedding cake designer in New Hope and the town's most eligible bachelor. But despite the bevy of bridesmaids he's sampled, Mick can't get the evening he spent with Dani out of his mind.
So when she shows up for a cake tasting at the Night Kitchen— with his former best friend's ring on her finger—Mick vows to charm the woman of his dreams into choosing a sweet and sinful ever after, with him…
Excerpt
Talk about your frying pan, into the fire. I had jumped in, feetfirst.

Mick was standing at the stove, legs splayed in faded jeans. He was effortlessly flipping the fattest pancakes I had ever seen onto a platter. I watched his handiwork: dusting the tops with powdered sugar, dribbling fresh blueberries from his fingers. Bacon was crackling in another pan, coffee was gurgling from the machine on the counter, and the cook was whistling the White Stripes' "Seven Nation Army" as he worked. He was in his element, and I had fallen down the rabbit hole, watching him. Now what, Dani? I had lingered too long to try to sneak back up the stairs and find an alternate way. And to get out the side door, I'd have to walk right past him. Indecision paralyzed me.

"Women who walk into my kitchen are in danger of being put to work, you know."

His back was still to me, but I pictured him biting back a smile from those full lips. I crept in closer, taking in the full Victorian kitchen. Elegant crown molding and antique white cabinetry smartly met with a white subway tile backsplash and updated black granite countertops. I admired the open shelves lining one wall, marveling at what had to be a matched service for fifty people. Everything was neat as a pin and white, with pops of rose color here or there that hinted at its former era. It was stark and romantic at the same time.

As was the shirtless, aproned guy in front of me, sporting a wicked case of bed-head and hands full of breakfast food.

"When do you ever sleep?" I stammered.

He grinned, dragging the plate tantalizingly under my nose as he turned to set it on the huge kitchen island next to me. "I catnap. Hi, Bacon."

"Do you always talk to your breakfast meats?" I asked, amused.

"No, but I talk to the cats here." He ducked his head to gesture at the furry friend who had escorted me down the stairs, currently weaving between his denim-clad legs and staring up at him expectantly.

"There's more than one?"

"Oh, you won't see Olive anytime soon. She's shy." He pushed an oven mitt onto one hand and waved it. "Hi to you, too."

"Good morning. Smells amazing in here," I murmured. In addition to the steaming-hot pancakes and the bacon he was hustling off the stove, I spied fresh fruit, croissants oozing with rich chocolate, and a loaf of bread, baked to cracked perfection and studded with sunflower seeds.

I swear the almond extract he used in the bakery must have permeated his skin, as it was ever present and mingled with notes of coffee and cinnamon as he brushed past me.

"Grab that platter, will you?"

He carried the plate of baked goods on one palm and the bacon, still sizzling in the cast iron, in his mitted hand. I followed him into the dining room to the large table, which was elegantly set. "That's all Quinn's doing," he said, referring to the cut crystal water glasses and multitude of cutlery. "Normally we all eat, hunkered over the kitchen island, when there are no guests."

"How many guests are here today?"

"Counting you and Nash?" He set his bounty down and stepped back to admire it. "Two."

The room suddenly shrunk to doll-sized small, as I realized Nash was upstairs, dead to the world, and all this food and fuss—and all eyes—were focused on me. "I . . . I was just going out for a jog."

He plucked a fork from the table and pushed its side through a wedge of pillowy pancake on the platter I was still holding.

"I have to warn you. You're going to need to run a marathon to work off these bad boys." He twirled the fork teasingly close.

"Hey! Are you implying I need to lose weight?"

"Nope." He grinned. "I'm saying my lemon ricotta soufflé pancakes are amazing."

Rich cheese and ripe citrus exploded across my taste buds as the airy griddlecake melted on my tongue. Mother mercy. My knees practically buckled. Lemon for energy, I reminded myself, hoping I could muster enough to step away from He Who Had the Power of the Pancake in his grasp. "I'll have you know, I was going to run first. Then eat."

"Oh you were, were you?" The second triangle of pancake still lodged on the fork tines disappeared as he slid it into his own mouth.

I swallowed hard. "Yes. With Nash."

Mick laughed. "Nash doesn't run unless the cops are chasing him."

"I meant eat. With Nash."

"Ah. I see." He took the only thing keeping space between us from my hands and set it on the table. My eyes trailed after the plate, avoiding his gaze. "More for me then," he said, sitting at the head of the table and reaching for the bacon tongs.

I burst onto the porch, screen door slamming behind me. Cool morning air hit my throat, its dew the perfect quencher. The French were spot-on with their culinary term amuse-bouche, as that bite with Mick had certainly been a mouth amuser. A torturous, delicious way to keep my mouth, and my imagination, amused.

Run. Cold shower. Repeat if necessary.

Curse that man and his inflated flapjacks. And his sexy apron. Cooking shirtless and barefoot in the kitchen had to violate some kind of innkeeper's health code, didn't it? Let alone allowing cats in the kitchen?

Then again, there were no other guests at the B and B. Did old friends and their fiancées even count?

The Half Acre was more like a "big house with benefits" than a lodging establishment. What had Nash and I gotten ourselves into?
---
What do you think about this review?
Comments
No comments posted.

Registered users may leave comments.
Log in or register now!