"An inspirational story about finding peace in our lives."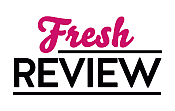 Reviewed by Viki Ferrell
Posted May 7, 2015

Krista Curry has moved back to Portland to care for her Opa. That's "grandfather" in German. While attending a soccer event with Opa, Krista finds a backpack that a young man leaves in the stands on his way out. She calls to him, but he just runs away. After looking inside the pack, she sees what she thinks is a bomb. Krista remembers a policeman she saw in the mezzanine and runs to get him. As they are returning, someone else is looking inside the backpack and yells "Bomb!" That creates a panic situation, and everyone is on the move to get out of the stadium.
Deputy Cash Dixon is the police officer that Krista had seen in the mezzanine. He happens to be part of Portland's First Responder Squad and an expert in bombs. Cash quickly disarms the bomb, just minutes before it explodes. Now Krista is a witness to a crime and has to answer questions for the police. This is de-ja-vu for her. Four years ago, she was questioned by the Portland police in the death of her husband. No charges were brought, but the police and media painted her as guilty. Will this be the same nightmare all over again?
That very night, someone tries to break into her grandfather's home. She surprises the intruder and he flees, but all those old fears return, along with a past she just can't seem to escape. Cash decides he needs to be a protector for Krista and Opa. He has faith in her, even when his team wants to consider her a possible suspect in the bombing. There's another connection growing between them too, but Cash is holding secrets from his past as well.
EXPLOSIVE ALLIANCE is an inspirational suspense story that will have you totally sucked in from the beginning. It's fast-paced and heart-wrenching. Krista is a strong, quite realistic character, and her thoughts of the past will have you feeling a bond with her to prove her innocence. Susan Sleeman gives us a story about trusting others and learning to feel peace in the midst of our circumstances. She brings us the perennial question of why God allows bad situations to happen in our lives. Both Krista and Cash express anger toward God, and both need to find peace in the midst of their troubles to allow Him to work in their lives.
SUMMARY
RACE AGAINST TIME
The last thing Krista Curry expected to find in a soccer stadium was a time bomb. When she alerts explosives expert Cash Dixon, she becomes a local hero. But the attention could expose her real name—and the infamous past she fought to escape. Cash promises Krista protection from the bomber's retaliation. Yet she hesitates to trust him as she sees his suspicion about her grow with every question she dodges. She can't expect Cash to continue to safeguard her unless she tells him the truth. Now Cash must decide if she's an innocent woman or guilty accomplice. But the clock is ticking down— and the real bomber is still on the loose…
First Responders: Brave men and women alert and ready for danger and love.
---
What do you think about this review?
Comments
No comments posted.

Registered users may leave comments.
Log in or register now!