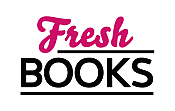 New Year, Great reads for January 2021
"Great battle of the sex's romance."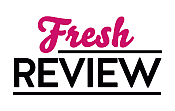 Reviewed by Suan Wilson
Posted January 9, 2006

Charlotte Burton, a Southern belle who's lost everything she values, arrives in London to solicit help from an old friend, Cade. Her father and brother lost their lives as they tried running a British naval blockade, and she needs a loan to restore the family fortune in Charleston. Charlotte hates the British and only dire circumstances would cause her to come to the land of the enemy. At her reunion with Cade, English ruffians interrupt them. Cade escapes, but he leaves her behind to deal with the men.
Lord Alfred Dewhust, Freddie to his friends, is an English baron and a spy for the king. He maintains the façade of a dandy to cover his clandestine activities. Since females surround him, including his four sisters, his masquerade is not difficult to preserve. After a near miss at capturing an American spy, he detains a beautiful redhead he believes in league with the spy. Knowing his weakness for redheads, Freddie resists his orders to present her as his wife, even though it's the perfect trap to capture the American spy.
Charlotte perceives Freddie as a warrior instead of a fop and knows she must never let down her guard. She only agrees to play his wife to evade prison, and it will allow her to warn Cade. Charlotte and Freddie's ruse quickly backfires as the flare of attraction draws them closer together. However, love cannot grow without trust, and Freddie is unsure of Charlotte's loyalties.
Ms. Galen shows a talent for levity in this battle of the sex's tale. Readers will chuckle at the sparkling banter, but the humor never overshadows the seriousness of Charlotte's dilemma of where her loyalties lie.
SUMMARY
Dear Friend,
You were right: desperation is a dangerous state of mind. It was desperation that drove me to London to salvage my family's reputation and finances in the first place. And it is desperation -- and perhaps a little desire -- that has gotten me into the situation I find myself in now.
You see, I've become ensnared in the investigation of a traitor by Lord Dewhurst -- the most insufferable, sinfully handsome man I've ever met. I know it is shocking, but in order to catch this spy and clear my name, I've no choice but to play the agent's bride. Now I'm desperate again to avoid his seductive words and searing looks. I pray that I can resist him, but I can make no promises. Oh, my dear friend, I know he and I are merely pretending to be wed, but the blush he can send all the way to my petticoats feels far too real!
Yours truly, Charlotte
---
What do you think about this review?
Comments
No comments posted.

Registered users may leave comments.
Log in or register now!