"Between heaven and hell is a love beyond imagination..."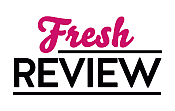 Reviewed by Sherri Morris
Posted April 6, 2015

Romance Contemporary | Romance Paranormal
Her life is a complete mystery. Vdarra Jansen can not remember anything that happened to her ten years ago. She was told very little by her father, who pulled her out of the water off the coast of Rio. Since his death, Vdarra traveled back to Rio to try to put the missing pieces together. On her trip, she is using her father's journal in hopes for sparking some sort memory from her past. The fact that she can't remember anything is beginning to scare her. Vdarra seems to be in an endless cycle of dead ends, but when she runs into a man that makes her heart soar, she begins to feel a little hope that she may finds the answers she is looking for.
Former Archangel Jacob, has been searching for his lost soul mate for the past ten years. When he finally finds her in Rio, she has a completely different name and doesn't remember anything about him or who she really is. Their connection to each other in immediate. Jacob knows he should just leave her and return to NY but the temptation to have her once again is too much for him, and they spend a night of steamy coupling together in Rio.
After returning home to New York, Vdarra's world is turned upside down when she is kidnapped by two demons claiming she is their lost heiress to the Underworld. When she is injected with the blood of her father, the Deceiver, Vdarra's old memories begin to emerge. Not only is she indeed the long lost daughter of the Deceiver, named Duemos, but they want her to raise the Army of Duemos to destroy and take over the world.
Now Vdarra and Jacob must work together to find the lost artifact that awakens the Army and keep it out of the Deceiver's hands. As the danger closes in, Vdarra's past begins to emerge in tiny visions. But the most startling is the fact that she may have to live again without Jacob by her side if they can not keep Duemos from completely taking over Vdarra's mind and body.
I really enjoyed HER FALLEN PROTECTOR. The storyline of good vs. evil is one that has been around for ages. However, HER FALLEN PROTECTOR has a storyline that not only is unique, but also well written. Vdarra and Jacob are strong characters that suck the reader right into the story. This is my first book read by Nichole Severn and will certainly not be my last. The story sucked me right into and I could not get through it fast enough.
SUMMARY
A paranormal category romance from Entangled's Covet imprint...
Between heaven and hell is a love beyond imagination...
When a trio of demons kidnap Vdarra Jansen, her normal life is ripped away. Her abductors claim she is the "lost heiress" of the Underworld, and the commander of the mighty Army of Duemos. They don't seem to care that she knows nothing about the Underworld, or that she only remembers the last ten years of her life...
Former archangel Jacob will do anything to bring back his lost love's memories. But if he succeeds, it could mean the end of the world. Torn between love and duty, Jacob will do whatever it takes to save her.
Jacob and Vdarra must learn to trust each other, and push aside old hurts to find their way. They are in a race to find the one thing that will decide Vdarra's, and the world's, fate - the lost Seal of Solomon. It will mean choosing between innocent lives ...and their hearts.
---
What do you think about this review?
Comments
No comments posted.

Registered users may leave comments.
Log in or register now!