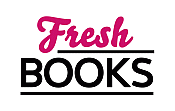 December's Must-Reads: Top Books to Close Out the Year with a Bang
"No Objections to This Heartwarming Story"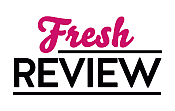 Reviewed by Bonnie Rose
Posted April 5, 2015

MacKenzie Knightley ("Mac") is an enigma to his brothers, who can't understand why he has been living the life of a monk for several years, since his college days. Mac is handsome, wealthy, and owns a successful law firm with his two younger brothers, so what could be the issue? The news that Mac received years ago caused two serious relationships he was in to fail, and made him determined never to place himself in that vulnerable position again. Since then, he has exercised iron control over his life, and avoided any chance of love.
Mac's control is broken when he meets Sidonie Lindstrom ("Sid") who now owns his old family farm, which she inherited from her brother. Sid only plans on being in the area temporarily, and is living at the farm because she will not have to pay rent. She currently has no job or income, and her brother's trust fund is tied up in legal knots. She's also a foster mother to a teenage boy, Luis, whom she would love to adopt. Between her grief over her brother, the legal problems with the trust, and the challenges of Luis and the foster care system, Sid has no love for lawyers and the legal system.
Soon after they meet, Mac realizes how deep Sid's aversion to lawyers goes, so he decides to temporarily not tell her that's his vocation. Instead, he helps her with the problems she has with the farm, since he is intimately familiar with it. Little by little, Mac's resistance fades, and for the first time in years, he's in a relationship, though he's not really sure where it's going just yet. Mac's big mistake is putting off telling Sid about his profession, and, of course, she finds out in the worst way possible. Sid, feeling betrayed, ends their fledgling affair.
I read the first two books in the Sweetest Kisses series, and the glimpses I got of Mac made me very curious about what happened in his life to make him so closed off from relationships. (You will not feel lost if you have not read the previous books.) Mac is kind, dedicated, generous, and apparently has a lot to offer someone. Grace Burrowes went deep into the book before she revealed Mac's secret. It was heartbreaking to see his new romance fall apart before it really got going. While I felt sympathy for Sid at Mac's deception, and in turn, understood his reasons for not telling her the whole truth, I just wanted them to get past this, and get back to their relationship.
Before they can work on repairing their love affair, reality intrudes in the form of the foster care system. We see some glimpses into how things work, and how they can go drastically wrong. KISS ME HELLO is an engrossing read with sympathetic characters and a compelling storyline. Mac is my favorite of the three brothers, and his happy ever after is well deserved, as is the bonus miracle. But you'll have to read the book to find out about that - and I recommend that you do!
SUMMARY
New York Times and USA Today bestselling author Grace Burrowes brings her gorgeous writing and incredible storytelling abilities to a brand new series of contemporary romance.
He loves her, she loves him not...?

In the third novel of The Sweetest Kisses series, single mom Sidonie Lindstrom has her hands full with a troubled foster son, an abrupt adjustment to country living, and an unforeseen lack of funds. When her taciturn neighbor, MacKenzie Knightley, repeatedly offers practical help, Sid reminds herself she's not interested in the neighbor- despite his kindness, pragmatism and quiet charm. MacKenzie sees the vulnerability beneath her pride, and he's determined to change her mind...
---
What do you think about this review?
Comments
No comments posted.

Registered users may leave comments.
Log in or register now!