"Love is strong"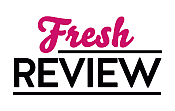 Reviewed by Gabrielle Lee
Posted March 25, 2015

I have been enjoying this series from the very first book. I have been immersed in the little town and its inhabitants from the beginning. I am loving being able to see each couple find their own happy ever after. So many lives are intertwined in this world.
DARKER THAN DESIRE by Shiloh Walker brings us the story of David and Sybil. David has been a mystery up until the end of the last book and even then all is not revealed. I was so glad to see that David gets his story told and maybe even a happy ending.
Emotions are strong in this story and readers are taken on a roller coaster ride right alongside the characters. Evil still waits for its chance and David must fight his way back to finally get rid of his past once and for all. Sybil loves David with all her heart and will always stand up for and by him. It was nice to see the relationship grow into so much more between Sybil and David. As the past is unraveled, secrets are revealed and many people must face the facts. Those that were supposed to protect where the ones inflicting the pain.
DARKER THAN DESIRE grabs your attraction straight away and does not let go. Making this a great addition to this series. A series that must be read in order to watch the story unfold in each new book. This story is full of heartbreak, romance, and suspense. David needs Sybil but he thinks that he is a monster and continues to push her away but Sybil will not be deterred. Love is the one thing she can give David and it is the one thing that he desperately needs. The two make a wonderful couple. I loved Sybil and seeing her fight for what was right and for what she wanted.
Shiloh Walker does a great job of character building. I felt so much of the pain that David goes through. His story will not only pull on your heartstrings but literally yank on them until your heart bleeds. Abuse is a dark subject and in my opinion this author does a good job of bringing out a good story full of emotions that revolves around it. In the end we see what a good man David truly is and that his past is just that ; his past and it only make shim stronger. DARKER THAN DESIRE is an intense read that shows just what someone can accomplish with help and love on their side.
I truly enjoyed the triumphs and the twists of this story. Evil versus good has never been such an engaging read.
SUMMARY
LUST FOR LIFE No matter how many times he's left her in the past, Sybil Chalmers can't ignore her feelings for the one man who stole her heart  years ago. For countless nights, she has waited for him—for his kiss, his touch—and has longed for him to emerge from the shadows of his past. Only when she is in his arms does Sybil really feel alive…and finally, after all these years, that time is now.
A DEADLY DESIRE He's a man raised in a world of strict rules and unbreakable traditions and he's always yearned to break free. But when a family tragedy lures him back home, he finds his one true passion has been there all along. With Sybil, he can explore his greatest potential—and allow her to discover a whole new level of ecstasy. But will a long-buried secret threaten to tear them apart? The only thing he knows for sure is that he will do anything to keep Sybil in his life…and keep her coming back for more…in Darker Than Desire by Shiloh Walker.
---
What do you think about this review?
Comments
No comments posted.

Registered users may leave comments.
Log in or register now!