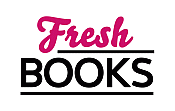 New Year, New Books in January
"Can two chefs, with plenty of baggage, find the perfect recipe for love?"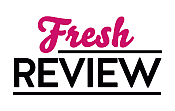 Reviewed by Linda Green
Posted February 24, 2015

Lizzie Adler finally has her future mapped out. Having grown up in foster care, Lizzie knows heartbreak and disappointment, and has developed a tough skin to hide her vulnerable heart. But things are definitely looking up. Lizzie has secured a tv spot on the culinary channel, and a two month internship in Rome, learning alongside the legendary chef, Massimo, from Ristorante Massimo. This will boost her chances of securing a position back home in New York, while allowing Lizzie to help pay for her foster sister, Jules, grad school. However life does not always go to plan, which Lizzie soon discovers when she arrives in Rome.
Dante DeFiore has a lot on his plate. Ever since his grandfather, Massimo, had a stroke, Dante has been both owner and head chef at the restaurant. Dante loves being a chef but having issues with his father, he feels pressure to return to the family vineyard. On the verge of selling the restaurant, what he doesn't need is a mesmerising blonde arriving, waving a contract. No matter how attractive and fascinating he finds Lizzie, Dante knows from experience, that love just does not work for the DeFiore men.
When Lizzie realises that all of her plans may come to nothing, she is willing to fight for her future, and that means learning from Dante instead of Massimo. But as heat flares to life both in and out of the kitchen, will Dante and Lizzie be willing to risk their damaged hearts, and take a chance on love? Or will it be too late?
THE PLAYBOY OF ROME by Jennifer Faye is a delightful modern romance, that ticks all of the boxes for me. Although both Lizzie and Dante come from completely different backgrounds, both characters carry baggage from their childhoods, as they struggle with their feelings for each other. With just the right amount of heat, THE PLAYBOY OF ROME by Jennifer Faye has the recipe for the perfect romance.
SUMMARY
Taming the Italian playboy
Lizzie Addler's dream of working in Italy is about to come true—that is if she can convince passionate Italian chef Dante DeFiore to keep his side of their bargain. Dante might be hotter than the Italian sun, but he's as cool as ice toward Lizzie.
Dante hasn't the time to pander to Lizzie's dreams of culinary fame—he has a restaurant to run! But as Lizzie proves herself to be a spectacular addition to his kitchen—and to his life—Dante wonders-can he keep her forever?
---
What do you think about this review?
Comments
No comments posted.

Registered users may leave comments.
Log in or register now!