"The queen of the hive needs to be cherished - and so does his lovely wife"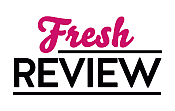 Reviewed by Clare O'Beara
Posted February 22, 2015

Holiday | Romance Contemporary
Austin Sweet is splitting logs outside his cabin, while the large dog which came with the cabin enjoys the snow. The last thing Austin expects is for his estranged wife Melinda to show up at Sweet Montana Farms. They split up after Austin's financial business collapsed, back in Chicago, and the lady decided she wanted a trial separation. A SWEET MONTANA CHRISTMAS may be on the way, because when Melinda gets out of the car she thinks her husband never looked so good. But how can Austin trust her not to hurt him again? And can he ever again be the good provider she says she needs?
I enjoyed the outdoors, homey feel of this tale, with cold crackling in the air and a glowing stove to heat the house. Lots of home-made crafts and foods come into the story, including honey from the farm. Bees came with the farm, and the hives need careful tending to see them through the cold of winter. Austin learns from the bees protecting the queen, that a woman needs to be cherished. Somehow in the hassle and despair of the financial crash, with lawyers, clients and banks hounding him, he forgot his scared wife.
Good lessons can be learnt from the warm-hearted novella A SWEET MONTANA CHRISTMAS by Roxanne Snopek, and I'll be looking out for more of her romances.
SUMMARY
Melinda Sweet loved her husband before she learned of his wealth and she loves him still, despite the fact that it's gone. Unfortunately, while she knows the collapse of his Chicago financial services business had nothing to do with him, he believes otherwise. His upbeat adjustment to their new – and temporary – life on his grandfather's rundown honey farm is a foil to cover the burden of failure. She wasn't expecting to throw – in five weeks – the traditional Sweet Christmas Open House, but it's a good earning opportunity and how hard could it be?
Austin Sweet is determined to make his wife proud of him again. But he also wants to erase the sting of shame he feels from his parents, to whom he owes a debt of gratitude for arranging for this caretaking job. Getting paid to fix up this disaster is better than living in their basement, sure. But what does he know about bees? Or fixing broken plumbing? Or cleaning a chimney?
But when Austin's grandfather gives him the farm as a Christmas gift, there's only one response. Accepting the gift will secure a future that will make his wife even more unhappy than he already is. Refusing the gift will finalize the rift between him and his family, but he'd rather lose them than Melinda. Then he discovers she's spared him the choice. Austin's not-so-Sweet side rears up as he determines that he's done trying to make everyone happy. He'll get his wife back, no matter what. And they'll decide their future together.
Excerpt
One of my favorite scenes in this story in when Austin attempts to wash his wife's hair. The hot-water tank is out of commission and the facilities are, shall we say, rustic. But he wants so badly to make Melinda less miserable and so he does this clumsy, thoughtful thing that ends up being a bit of a mess. Those are, I think, the most romantic gestures; not the ones that work perfectly, but the ones that involve risk, the chance of failure, of being laughed at.

**

Austin set the aluminum tub on the butcher-block table in the kitchen.

"Come here," he said.

Melinda looked at him with caution, but he could feel excitement, thrumming like a field, around her like a field.

Fear and temptation.

She stepped up to him and he handed her a towel.

He wanted to unzip that thick hoodie and pull it off. To lift up the shirt beneath, little by little, revealing her creamy torso by inches, until he could see the lower swelling of her breasts.

"Eyes up, big guy."

He jumped. "Sorry." He laughed shakily. "Habit."

He gestured to the chair. "Sit. Put this around your neck. I'd ask you to take off your top, but..."

To his surprise, she slipped out of her hoodie. Underneath, she wore a tank top and it was fantastically obvious that she was braless.

Her breasts looked larger, the nipples pink and straining through the thin fabric.

He adjusted his pants. This was going to be harder than he thought, pun intended.

"Are you going to wash my hair, Austin?"

She asked it in a smoky voice that might have come straight out of an old western saloon. Low and slow and smooth as honey.

"I am." He helped her lean back and draped her hair into the small tub. "Comfortable?"

"I'm okay."

He scooped a bowlful of water and poured it over her head, being careful not to get any in her eyes.

She groaned, deep in her throat, a sound that sent more blood rushing southward, a sound he'd only heard when she was in his arms, sweaty, sated and limp with pleasure.

He stroked her hair, lifting it and continuing to pour, getting every bit saturated.

Then he squirted a handful of shampoo and began massaging it into her head. He'd never done this before and water splashed onto the table.

A bit of foam dripped onto her throat, then slid slowly toward the neckline of her tank top. She lifted her hand and caught it, without looking. The sight of her fingers, caressing her skin, so close to those rosy nipples...

"Ow!"

The towel beneath her neck slipped, allowing the sharp edge of the tub to bite into her skin.

"Damn, sorry, baby," he said. He tried to tug it up but his soapy hands slipped. He bumped the tub with his elbow and suds splashed onto the table.

Way harder than he expected. In every way.

Suddenly he was aware of Mel, giggling. She put her hand to her mouth, trying to hide it, to let him carry on.

Then she grasped the back of her head and sat up, dragging the towel with it, laughing freely.

He felt like an idiot. Washing a woman's hair was supposed to be a sensual thing, not a comedy show.

She leaned forward, laughing with her whole body now, and he felt the humor tickle him, too.

"That," she said, between gasps, "was the single best shampoo... I've ever had."

"Liar," he said. But her joy unlocked something inside him and before he knew it, the two of them were bracing themselves against each other, bent over at the waist, howling, while water dripped onto the floor and Mel's still-soapy hair sagged onto her shoulders.

"We're going to have to heat more water," said Mel, when she got her voice back. "I need a rinse."

Her face was flushed and her now mostly-transparent tank top had slipped off one shoulder. Dark hair, red lips, those pink nipples. She looked like a strawberry sundae, with chocolate drizzle and whipped cream on top and yeah, he wanted to eat her up.

"There's enough hot water," he said, taking her hand, "to do this properly."
---
What do you think about this review?
Comments
No comments posted.

Registered users may leave comments.
Log in or register now!