"A stables where riders are taught to be stunt doubles."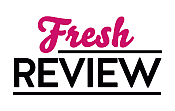 Reviewed by Clare O'Beara
Posted February 15, 2015

Young Adult Contemporary | Young Adult Sports
Stardust Stables is the series and Sable Hamilton is a pen name for a writer who will sound familiar to readers of Young Adult books; Jenny Oldfield. Her best-selling series include The Horses Of Half-Moon Ranch. When a writer changes name it's sometimes for contractual reasons, but rest assured the same love of horses and adventure continue under the name of Sable Hamilton.
A STAR IS BORN is the first book in this new series set in Colorado. Kami Cooper is keen to work with horses at Stardust Stables. Why, when she already comes from a working ranch and wins barrel racing classes? Well, Stardust Stables is special because here young people are taught how to do stunt riding for the movies. Kami has been selected as having talent, and teamed with a light grey horse called Magic, she is ready to go!
Of course getting along with other people is a huge part of movie skills. The girls share a dorm and, with the boys, learn that nobody is too good to do hard work. Lizzie and Jack Jones are the stable owners and instructors, and they train by natural horsemanship methods, which means never using force. In this business there is always rivalry, so another stable competes for the same contracts. Not to mention, there is rivalry - friendly but none the less intense - among the young people at Stardust. Kami hasn't been training for long when she gets her first audition, to be stunt double for a star. Can she brush aside her homesickness, doubts and inexperience and do a great job?
I enjoyed the teamwork, competition and challenges. Not to mention the stunts such as standing on the saddle, getting dragged on the ground, vaulting on to the horse, playing dead, riding through water... tremendous fun! Horse lovers will surely take to this unusual series and learn a lot besides enjoying the adventure. The characters feel real and come across as well-rounded. Other books in the series will focus on different riders. The gorgeous cover photo of A STAR IS BORN depicts a scene from a film which requires Kami and Magic to gallop along a beach. Wish I was there!
SUMMARY
New girl Kami can't wait to join the team at Stardust Stables, but she soon discovers that life there isn't all glitz and glamour. There's plenty of stall cleaning to do, not to mention the hours of training! When a studio comes looking for a stunt girl to do horseback riding for a major new movie, Kami is eager to get the job. But will she have enough experience to rise to the challenge?
---
What do you think about this review?
Comments
No comments posted.

Registered users may leave comments.
Log in or register now!