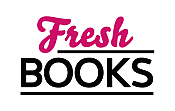 Kick off a new year with great reads!
"This daredevil aeronaut could be in the spying game"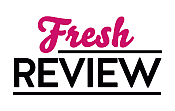 Reviewed by Clare O'Beara
Posted January 27, 2015

This first in the Regency Spymasters series certainly combines some great fun elements. Lord Cosmo Dunsmore can't believe his eyes when an angel falls from the sky in front of him. Maybe it's the fault of his good French brandy. Mari Lamarre however is an aeronaut, a daredevil who jumps with a silken parachute from a balloon. SPY FALL involves spying, smuggling and falling in love.
The southwest English coast is notorious for smuggling French brandy to avoid duty, connived at by the wealthy who are buying the brandy. With Napoleon in power in France there is an uneasy peace but soon the might of the French army will be turning to invasion. Lord Cosmo's family owns a coastal residence, and he's not so hungover as to ignore the fact that this French-speaking lady Mari might be a spy. What's more, she wears riding breeches so she's no fine debutante. Cosmo feels free to proposition her. The lady declines, mainly because she's more interested in seeing to her aerostation equipment. At this time her family's balloons are filled with hydrogen, always a fire risk, and her adventurous brothers won't be far away.
I had a smashing time learning about the early stages of parachuting, having made a jump myself under a modern canopy. Staging jumps during exhibitions is a way to earn money to pursue the science; at this time the canopy supports a wicker gondola which holds the parachutist. The characters are all intelligent interesting people, from Cosmo's statesman father to a neighbouring young lady Rosie who collects fossils and writes to science journals under a masculine name. Conversations are lively, often with double meanings, and there are plenty of references to events of the day, such as the French chess sets no longer using a king and queen. Cosmo, like Sir Percy in The Scarlet Pimpernel, is less drunk and more sharp then he pretends, so the spying game also has double dealing. As for Mari, what a fantastic heroine.
There's drama, danger and wicked bedroom scenes in this adult romance. Lovers of historical fiction could hardly do better than Diana Quincy's SPY FALL.
Learn more about Spy Fall
SUMMARY
When a fiery French parachutist lands on a drunken Lord Cosmo Dunsmore, he surmises she's an angel sent from above. But is she a spy after something far more sinister than his debauched soul?

A fearless parachutist is out of her depth …

Mari Lamarre is gaining fame for her daring aeronautic endeavors, but her riskiest adventure begins when she collides with the darkly charismatic son of the Marquess of Aldridge. If her mission succeeds, Cosmo's father will be ruined.

A rakehell falls for a dangerous woman …

Surrendering to a fierce passion, the two embark on a torrid affair, even as Cosmo vows to protect his family at all costs. But in doing so, will he risk losing the captivating beauty who's swept into his life and made off with his heart?
---
What do you think about this review?
Comments
No comments posted.

Registered users may leave comments.
Log in or register now!