"Andy is coming to her powers and others are doing all they can to control her"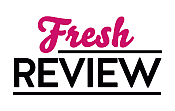 Reviewed by Shellie Surles
Posted January 16, 2015

Andy has to go see the Master Vampire Lucien in hopes that her slate is clean and she no longer owes him anything. As he declares her debt free, he also he also forces her to be his human servant.
Now Andy finds herself with a serious problem, her job as a government assassin will be in danger if they find out she is bound to a vampire. Balancing her job and duty forced upon her by Lucien, Andy is forced to search for a missing person and discover who is behind the attacks on supernaturals in the city. As she is dealing with trying to fight and save everyone she also has to deal with the wolf pack leader who wants to mate her wolf and the local pride leader who wants to mate with her cat. The problem is both the animals in her want the men and she must decide on one.
Andy is a new kind of creature and her goal is to find out what she is and why she exists. She's funny stressed and having man problems. Therefore she resonates with the reader. You really can't help but like this assassin and want her to find her true partner.
Not sure which team I'm on yet, one is too good to be true and the other has a lot stacked against him unfairly. Though BEAST COAST is book two in the series it can be read as a standalone, though I recommend reading the first one also.
BEAST COAST is a fun fast read that pulls you in with action and keeps you reading with a good story. J.C. McKenzie has a hit with her Carus series and BEAST COAST is a must read.
SUMMARY
Sometimes the greatest danger comes from within…
When Master Vampire Lucien Delgatto threatens her potential mate Wick's life, Shape Shifter Andrea "Andy" McNeilly will employ a den of witches, a bedazzled thong, and her ability to shift into multiple animals to meet his demands. She plans to keep Wick safe—even if she's not speaking to him. Lucien's unwelcome control over Wick's life has thrown Andy into a whirlwind of emotions. Though Wick vows to do whatever it takes to earn Andy's forgiveness and win back her trust, it may be too late.
This recent conflict awakens something within Andy, an animal she's never learned to control. For hidden beneath all her forms is a beast whose anger and brutality rivals none. And she's pissed.
Excerpt
Letting my falcon drift close to the surface, my eyesight sharpened. A dark figure moved in the brambles near the deer path ahead of me. About to step closer, something tugged at my senses.

Come to me, a voice echoed in my head. I froze.

An overwhelming urge to walk into the forest on my right consumed my body. I hadn't felt anything like this since…

Since I was fourteen, and walked into the forest to meet three feras.

Sweat beaded on my brow and the bridge of my nose. I wiped it away, while fighting the compulsion to move.

Come to me, Carus.

Leaning forward, I tried to locate the animal. A branch snapped, and my attention darted to where the sound originated from. The forest hummed with the sound of summer insects. My heart beat loud and heavy in my chest.

Underbrush rustled. There!

A flash of orange.

Pop! A sharp sting, much like a rubber band on bare skin, radiated across my right butt cheek. I yipped and jumped three feet in the air.

Whirling around, I found Wick with an ear-to-ear grin and his paintball gun resting over one of his shoulders. If he had a leg propped up on a recently deceased moose, he'd look like a hunter from a photo.

"Tagged you," his whiskey voice crooned.
---
What do you think about this review?
Comments
No comments posted.

Registered users may leave comments.
Log in or register now!