"Unique and Intense Dystopian You Won't Want To Put Down"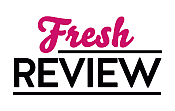 Reviewed by Samantha Randolph
Posted January 14, 2015

Science Fiction Suspense/Thriller
Ivy Westfall should be happy as she is about to get married. However, in the post-nuclear-war United States, marriages are arranged, typically between people who haven't met before. Luckily for Ivy, she doesn't have to like her new husband, Bishop. She just has to kill him to bring her family back to power. When Bishop isn't at all like she expected, she will discover that it may be time to make her own decisions....even though that may take her own life in the process.
With bookstores swarming with dystopian titles, it is easy to get exhausted with them. Often after a while, they start looking a little too similar and redundant. THE BOOK OF IVY is dystopian, but it drastically sets itself apart from the others with its unique voice, slow burn romance, and sweet main character. Amy Engel does a marvelous job of crafting characters who are intensely dynamic, surprisingly relatable, and all together memorable. Ivy isn't big on the killing plan her family has drawn up, but she also believes in their cause based on what she was told. Both her and Bishop grew up with parents who wanted to their children to believe specific ideals, and now they both have to find what their own opinions are. The journey of their self-discoveries combined with the shaky but ever strengthening road they take in getting to know each other at the same time will make you want to both devour the novel in one sitting and read each page as slowly as possible to avoid an end.
This page turner is sure to please many readers and leave them begging for a sequel. Amy Engel's THE BOOK OF IVY is not a story to miss for those looking for a breath taking romance and a world that takes no prisoners.
SUMMARY
What would you kill for?
After a brutal nuclear war, the United States was left decimated. A small group of survivors eventually banded together, but only after more conflict over which family would govern the new nation. The Westfalls lost. Fifty years later, peace and control are maintained by marrying the daughters of the losing side to the sons of the winning group in a yearly ritual.
This year, it is my turn.
My name is Ivy Westfall, and my mission is simple: to kill the president's son—my soon-to-be husband—and return the Westfall family to power.
But Bishop Lattimer is either a very skilled actor or he's not the cruel, heartless boy my family warned me to expect. He might even be the one person in this world who truly understands me. But there is no escape from my fate. I am the only one who can restore the Westfall legacy.
Because Bishop must die. And I must be the one to kill him…
---
What do you think about this review?
Comments
No comments posted.

Registered users may leave comments.
Log in or register now!