"A haunted house and a murder will distract Shannon from her construction company."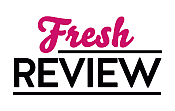 Reviewed by Leanne Davis
Posted January 10, 2015

Shannon's neighbor, Jesse, hasn't been seen for a couple of days, so she uses her key to get into the house and discovers his body. At first everyone assumes, the cause of death is probably illness, even though he hadn't been ill. The fact that his house has been torn apart causes Shannon and her friends to be suspicious.
When one of Jesse's friends goes into a diabetic coma just days after the funeral, Shannon becomes even more suspicious. At the same time, one of Shannon's crew is working to renovate an old Victorian for their friend, Emily. The house is known to be haunted and there are strange things happening there.
Since Jane inherits Jesse's house, she asks Shannon to look at it to see what would be needed to get it ready to sell. While checking the foundations, Shannon finds an old, jewel encrusted necklace hidden away. She and Jane put it away in a safety deposit box but someone is determined to find the necklace. Both Shannon's home and Jane's B&B are searched.
Another body turns up when a man who was insistent on staying at Jane's B&B is discovered, the investigation really gears up.
What Jane and Shannon discover will put both of them at risk.
Ms. Carlisle has always been an author I enjoyed. The second in a new series, THIS OLD HOMICIDE, takes the author in a completely new direction. The Bookbinder series is very different from The Fixer-Upper mysteries. This new series is about a single woman who owns a construction company with a group of very close friends, a couple of venomous enemies and two men who may or may not be interested in her. Since I had just finished A High End Finish and really enjoyed it, I was glad to discover that the quality is equally high in THIS OLD HOMICIDE.
Ms. Carlisle is an accomplished author who writes engrossing stories with well-paced mysteries. I'm really enjoying the new direction she has taken.
SUMMARY
From the New York Times bestselling author of the Bibliophile Mysteries and A High-End Finish comes the second Fixer-Upper Mystery...
Contractor and part-time sleuth Shannon Hammer specializes in improving the quirks and flaws of the Victorian homes in Lighthouse Cove, California. The quirks and flaws of their residents are another story....
Valentine's Day is approaching, and while Shannon is delighted to be friends with not one but two handsome men, not everyone in town is feeling the love. After her elderly neighbor Jesse Hennessey fails to make his daily appearance at the local diner, Shannon swings by his place to check on him. Not only does she find Jesse dead—of an apparent heart attack—but she also realizes that his home has been ransacked.
Someone suggests that a thief was searching for a priceless necklace Jesse claimed to have retrieved from a capsized sailing ship, but Shannon doesn't believe it. Everyone knows Jesse had a penchant for constructing tall tales—like the one about him having a hot new girlfriend. But his death is soon ruled a homicide, and shady suspects begin popping out of the woodwork. When another victim turns up dead, Shannon is convinced she must find the killer before someone else gets nailed....
---
What do you think about this review?
Comments
No comments posted.

Registered users may leave comments.
Log in or register now!