"A story that will warm your heart on a cold winter day"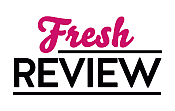 Reviewed by Christine Mize
Posted January 1, 2015

Is love strong enough to outlast death? For the last three years, Melanie Michaels has chased extreme adventure on her reality show, hoping for a feeling of closeness to her former fiancée who has died. Her latest adventure has taken her to the Swedish Lapland, the very place that they would have spent their honeymoon on what would have been the third anniversary of her marriage.
Joe "Buck" Wright works for an outdoor adventure company that has been hired to show Melanie and her team around the area. Buck is a bit of a recluse, most comfortable in his own company or in the company of his sled dogs. While not a native of the area, he has fallen in love with the beauty and people of Lapland. Will he be able to share his passion of the area with Melanie and make the show a success?
I enjoyed TWICE IN A BLUE MOON, the beautiful description of the area driving me to do more research on the Swedish Lapland, and area I knew nothing of prior to reading the book but now want to visit. I loved the premise of love outlasting even death. Watching Melanie come to terms with the death of her fiancée and open herself up to love again was a joy. I loved that Buck was so patient with Melanie, never pushing her past her comfort zone. I loved learning more about sled dogs and the extreme outdoors of a remote artic area.
I would very much recommend TWICE IN A BLUE MOON to anyone looking for a story that will warm your heart on a cold winter day. This is a nice, relaxing read that will leave you smiling.
SUMMARY
Can true love strike twice?
After the death of her first love, Melanie Michaels buries her grief in the risky demands of a reality show, where her extreme stunts leave her teetering on the edge danger. That's exactly where she wants to be—until she arranges for her crew to traverse the Swedish Lapland in the dead of winter. It's the one place she shouldn't go, on the one day she should avoid—her would-be wedding anniversary.
Instead of romantic nights spent in the Ice Hotel or under the Northern Lights, Melanie is stuck with Joe "Buck" Wright, a snarky loner tour guide who loves his sled dogs and nothing and no one else. But Buck is also trying to numb a painful past. Can two people skilled at pushing others away find warmth at the edge of the Arctic?
---
What do you think about this review?
Comments
No comments posted.

Registered users may leave comments.
Log in or register now!