"Entertaining read perfect for summer!"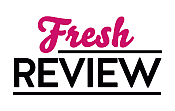 Reviewed by Jennifer Vido
Posted May 17, 2012

Helen Hawthorne is ready for action. Teaming up with her husband Phil Sagemont, she is looking forward to making their newly formed private investigating firm a success. With his wealth of experience plus her keen sense for adventure, it comes as no surprise these two click perfectly. As an added perk, their office is conveniently located in the same apartment building as their home making it possible to combine work with pleasure while building a nest egg for their future.
Their latest case takes them to the high seas in search of a jewel smuggler on a luxury cruise yacht. The two decide Helen is the best person for the job, and she goes undercover as a stewardess in hopes of catching the thief. From scrubbing toilets to vacuuming in the lines, Helen certainly has her work cut out for her. As she does her best to stomach the choppy waters, Helen must act fast in order to save the captain's reputation before the jewelry smuggling ring is exposed.
While Helen is busy playing hostess on the high seas, Phil has his own investigation in progress. Working undercover as an estate manager, Phil hopes to prove that his client's gold digging step-mom killed her elderly father. As a master of disguise, Phil goes to extreme lengths to bring the killer to justice. With a fortune on the line, the stakes get higher as Phil finds himself up against quite the sneaky suspect.
FINAL SAIL is the eleventh installment of the national bestselling Dead-End Job Mystery series. Viet's acute attention to detail lends credence to the plot, making it not only engaging, but also informative. The amount of research is quite evident as she peppers the storyline with minute details of yachting as well as the lives of the rich and famous. Delightful, entertaining, and truly insightful, FINAL SAIL is a sailor's dream.
SUMMARY
Husband and wife PI team Helen Hawthorne and Phil Sagemont each have their hands full, but only Helen has to carry drink trays—as part of her latest undercover assignment....
To catch a jewel smuggler on a luxury yacht, Helen is posing as the ship's new stewardess. But between serving drinks and scrubbing floors, she's starting to miss dry land almost as much as she misses Phil.
Meanwhile, Phil is trying to catch a sexy gold digger who may have killed her elderly husband. Good thing Phil is a master of disguise, playing it cool as everything from an air-conditioning repairman to a Rastafarian. Helen and Phil help each other out whenever possible, but when Helen's on her own on the high seas, she needs to watch her step—or she may wind up going from undercover to overboard....
Videos
---
What do you think about this review?
Comments
No comments posted.

Registered users may leave comments.
Log in or register now!