"In this short, erotic story will love and friendship triumph over fear of failure?"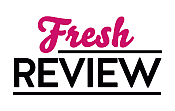 Reviewed by Linda Green
Posted December 13, 2014

Contemporary | Erotic | Romance
Jen has her future mapped out - she is preparing to buy the gift and frame store that she has been working in, and she hopes to get married and have a family. That is why she is dating Brad. He is nice, respectful, good-looking and reliable. So what if there relationship is not deeply passionate and he is not her soulmate. Jen believes that the wonderful relationship that her parents have, is hard to find, and that someone whom who care for and respect is more than enough for a marriage. When Brad dumps her, she is surprised but not heartbroken.
When Jen is introduced to Max, her world is turned upside down. Instantly attracted to him, she soon yearns for his touch. Max makes it clear that he will never be interested in marriage, having experienced his parents divorce first hand, and the devastation that it caused. Developing a platonic friendship, Jen and Max soon become best friends that spend all of their time together. After an unexpected kiss, Max presents Jen with a proposal - friends with benefits - and that way they can satisfy the chemistry between them while keeping their friendship safe. Jen decides to live for the moment and agrees, even though she knows that she is in love with him, and heartbreak is waiting for her in the future.
Max struggles with his feelings and his intense need to be with Jen, both in and out of the bedroom. When Brad reappears, offering Jen a future of marriage and kids, will Max realise his love for her and fight to keep her by his side? Or will he walk away and convince himself that a relationship would never work in the long term?
LIFE TO THE MAX by Mia London is an erotically charged romance about real friendship and a fear of handing your heart over to someone else's care. Jen believes in marriage and kids but fears that finding a soulmate is unlikely, and believes that she should settle. When Max and Jen are together, their chemistry jumps off the page, and as a reader, I really wanted them to take that leap of faith and reach for their future together. As for the romance element there are plenty of steamy scenes that will raise your temperature, as Max likes to take control. LIFE TO THE MAX by Mia London is a short, erotic romance that ticks all the boxes!
SUMMARY
The reserved, quietly confident Jeneva Reese is focused on buying a business. Meanwhile, the relationship with her current boyfriend is fulfilling and on the surface looks to have the potential for happily ever after. Until she meets a tall, dark and handsome playboy which brings everything to question.
Maxim Montgomery is a successful telecomm sales manager, lifetime bachelor and breathtakingly beautiful. His biggest commitment is to his dog. He has no intention of ever settling down. Can he be convinced otherwise?
As Max and Jen's friendship grows, the chemistry between them is undeniable and soon Max makes her an offer that is near-impossible to resist. Does she have the guts to risk it all?
Excerpt
Jen walked out of the shop and the breeze in her face caught her by surprise. The late-September morning promised fall was on the horizon. The coolness came like a welcome vacation—a vacation from the Texas heat.

Jen needed the walk that morning to clear her head and calm her nerves before her sales meeting at a large, five-star hotel in the process of being renovated. The meeting, if successful, would grant their store a contract of framed art and mirrors throughout the hotel, which meant a welcome cash flow for a store Jen hoped would be hers in the near future.

She and Beverly Franklin, the shop owner, already tackled questions from the hotel's assistant manager as well as the decorator hired for the job. All that was left to finalize the contract was a face-to-face meeting with the hotel manager. A meeting she would face alone since Bev decided that it was time for Jen to fly solo if she was ever going to take over the business.

Jen arrived at the hotel several minutes early, and was greeted by Brad Williams, the Banquet Manager. The hotel manager was running late, and Brad offered her a seat in the conference room with space to lay out her frame samples. After a few minutes he came back with a glass of water and they chatted a bit while she waited to be seen.

Jen's heart gave a little skip as his fingers accidently brushed against her neck and shoulders as he helped her remove her jacket. She couldn't help but notice Brad was a handsome man with caramel brown eyes, a warm smile and a soothing voice which helped calm her nerves. He was tall, probably in the six-foot mark by the way he overshadowed her as he stood next to her, but she wasn't intimidated by his stature. On the contrary, she felt safe and at ease. His stylish sandy-blonde hair and impeccable designer suit only served to emphasize his professional image, which she liked.

The hotel manager and designer walked in the conference room after several minutes and apologized to Jen for keeping her waiting. Brad made the introductions.

"I'll leave you to your meeting." Brad reached to shake Jen's hand. "Nice meeting you." Then he leaned in and in a low voice said, "Good luck."

"Thank you. And nice meeting you too." Brad smiled back at her and he left.

"So, Jen let's take a look at what you've got here." The manager's voice beckoned her back to the room.

After a two-hour meeting, Jen left the conference room with a thorough list of requirements for the frames and mirrors needed for the hotel renovation plans, and a new sense of achievement. The project was practically theirs. Jen knew she probably wasn't the only frame shop they were looking at, but that didn't bring her off her high.

With a smile on her face, Jen replayed the meeting in her head. Her presentation went well. She was engaging with her questions and felt confident in answering theirs. She took a deep breath, hoping for the best.

The next week, Jen returned to the hotel for a follow-up meeting, at the designer's request. She wanted to review some specific frames and art pieces with Jen.

Jen set up and displayed her samples in the same conference room as before, this time in front of the designer and the hotel's assistant manager. She licked her lips several times realizing she was nervous. The very to-the-point designer wasted no time asking Jen product and pricing questions. She took notes in her notebook, which put Jen on edge. The assistant manager leaned back in his chair and said very little. He smiled and nodded at Jen and thankfully seemed impressed with what Jen had to show them.

They wrapped up after only twenty minutes and told her they would be making a decision shortly. Jen shook their hands seeing only then that her hand trembled. She thanked them for their time and proceeded down the corridor to the lobby. She took a deep breath and willed her thumping heart to slow.

"Jen."

Jen heard her name called from behind. She turned and saw Brad strolling toward her. Her breath caught at the sight of his smile. He wore a dark suit both times they met. That suit and his brilliant smile made him look incredibly handsome.

"Hi."

"Hey, are you leaving? May I walk you out?"

"Sure," she smiled back at him.

"So, how did it go in there?" He nodded toward the conference room.

She scrunched up her nose. "I'm not exactly sure. I think they liked what I showed them, but I couldn't get a line on the designer."

"Yes." Brad bowed down closer to Jen's side and whispered as they walked, "She certainly seems like a tough nut to crack."

Jen giggled and glanced up at him.

They arrived at the hotel lobby and continued to chat for several minutes. Brad asked her questions about her work and the shop. She noticed even with the activity around them, Brad's gaze never left hers. He seemed captivated with her every word.

"Jen, would I be too forward to ask if I could have your phone number?" His lips curved up softly.

She smiled and replied, "Sure."

He jotted down her number and they said goodbye as she turned to leave. She felt lightheaded with joy and squashed the urge to skip out the door.

The following day the hotel's manager called to inform her the shop won the project. And to top it off, Brad called that night asking her out on a date. She accepted, hung up and let out a shriek of excitement that probably scared the neighbors. She covered her mouth with her hand and laughed at herself. Her life seemed to be on the right track.

That weekend, Brad took Jen out for a casual dinner and then to an outdoor jazz concert at the Arboretum. He brought a blanket and some wine for them to enjoy during the concert. After their date, he drove her home and said goodbye with a gentle, warm kiss on the lips.

It was the perfect ending to a perfect date, and Jen couldn't stop thinking about him and their evening together the whole next day at work.

***

Brad took Jen out several times over the next few weeks. They did the typical dinner and a movie date. They went for walks in the park. Brad slipped his hand in Jen's, in a simple yet romantic gesture, that made Jen feel warm all over her body.

Jen's mother, Teresa, became positively ecstatic with the news that Jen was dating a man seriously. Although to Jen, serious was debatable Teresa wouldn't hear any different. She was ready to send out wedding invitations. But Jen and Brad hadn't even consummated their relationship yet.

After six weeks of dating, Jen invited Brad up for a nightcap, and he accepted. She felt a kick of excitement as the adrenaline started pumping through her veins. She smiled to herself; thankful she'd shaven her legs.

Jen was prudent and selective when it came to sex. She didn't sleep with every man she dated. According to the Book of Jen, dinner and a movie did not necessarily mean sex, which at thirty made her less experienced than most women, but she didn't care. She knew in her heart that once married, she and her husband would learn and experiment about sex together, and maybe tonight was just the beginning.

For now, she knew enough to know what felt good for her, what she liked. Perhaps because Brad wasn't trying to get her to sleep with him, she became more interested in having sex with him. She wanted to be intimate and her heart sped with anticipation.

Brad closed the door behind them and slung his jacket over the back of the living room chair. He took Jen's head with both hands and looked into her face.

"You have the most beautiful eyes," he said as he closed his lips over hers. One kiss let to the other, which ended up in her bed.

In the end, it wasn't the most explosive, adventurous sex in the history of the world. In fact, she might have deemed it a little cautious. But then, Jen attributed it to being their first time together. She hoped future encounters between them would be more…fulfilling.
---
What do you think about this review?
Comments
No comments posted.

Registered users may leave comments.
Log in or register now!