"Kaye is able to control that ebb and flow of action suspense scenes very well."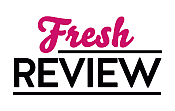 Reviewed by Annie Tegelan
Posted November 27, 2014

In book three of the Hard Ink series by Laura Kaye, readers will meet Emilie Garza, a psychologist who finds herself thrust into a world she didn't want for herself. Her brother has gotten himself involved with some dangerous people and fighting paranoia isn't his biggest problem. There are too many secrets and dangers lurking in every corner that Emilie doesn't know about so when a sexy stranger approaches her, she doesn't know that he is actually there to distract her and get information concerning her brother and his whereabouts.
What starts off as business soon becomes much more to Derek DiMarzio. Though a little predictable in the beginning, Kaye does add some twists and turns that surprised and entertained me. Marz is part of the tight knit group that Kaye has created and while she spends a lot of time developing their camaraderie, there were times when some of the light heartedness felt forced or took away from the suspense. Also, since Derek only offers Emilie his first name upon meeting her and must keep his true identity hidden, how she calls him Derek and how Derek refers to himself as Marz in his POV shouldn't have been confusing, but it was. I found that I had to go back multiple times to make sure I wasn't reading the scene wrong.
My favorite thing about HARD TO COME BY is the action. Kaye is able to control that ebb and flow of action suspense scenes very well. Furthermore, there seems to be more events to look forward as Kaye hints at possible avenues to explore in the following books.
Fans of Julie Ann Walker's Black Knight Inc. series will enjoy Laura Kaye's style and passion in HARD TO COME BY.
SUMMARY
Caught between desire and loyalty...
Derek DiMarzio would do anything for the members of his disgraced Special Forces team--sacrifice his body, help a former teammate with a covert operation to restore their honor, and even go behind enemy lines. He just never expected to want the beautiful woman he found there.
When a sexy stranger asks questions about her brother, Emilie Garza is torn between loyalty to the brother she once idolized and fear of the war-changed man he's become. Derek's easy smile and quiet strength tempt Emilie to open up, igniting the desire between them and leading Derek to crave a woman he shouldn't trust.
As the team's investigation reveals how powerful their enemies are, Derek and Emilie must prove where their loyalties lie before hearts are broken and lives are lost. Because love is too hard to come by to let slip away...
---
What do you think about this review?
Comments
No comments posted.

Registered users may leave comments.
Log in or register now!