"A fine wintry instalment of the Bravo Royales series"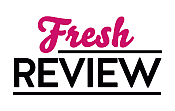 Reviewed by Clare O'Beara
Posted November 21, 2014

Romance Contemporary | Romance Series
Having read some serious books I just wanted something light and enjoyable. I turned to classy author Christine Rimmer, figuring any book by her with Christmas in the title had to be fun. A BRAVO CHRISTMAS WEDDING revisits The Bravo Royales series to bring a princess of the Mediterranean principality Montedoro to visit friends in Colorado.
Aurora Bravo-Calabretti is greeted by local man Walker McKellan who is supposed to look after her - to the girl's annoyance. She's only eighth in line to the throne and capable of taking care of herself, so she has refused a bodyguard as she travels to attend a family wedding. Walker is her parents' way of compromising. Aurora, or Rory, knows her own mind and doesn't blame Walker but frets at her lack of personal freedom. Walker lives alone since his wife left, following her first Rocky Mountain winter. If Rory stayed anywhere but his ranch, that would have to be in the luxury hotel surrounded by the rest of her family and security. She'd rather be here, even if she is disturbingly conscious of being alone with a man whom she has admired for some time.
Rory is a photographer and with her eye for light and colour, she insists on buying seasonal decorations for Walker's home. He's never bothered. Nor has he had much company - Rory gets him to agree to a civilised party to make good use of the space. Walker starts thinking that he could get used to having this lady around. Pity there is no question of the princess staying with him.
From the frozen waterfalls to the hungry horses, the gentle story paints a vivid picture of the land. Isolation has good and bad elements, while preparations for the wedding are frothy and filled with family chatter. Walker has had a life far removed from the sheltered Rory's experience. His parents separated early and his disastrous personal life was additional convincing that marriage is not for ever. The romance that develops, over conversations and shared experiences, means more to Rory because Walker never expects it to last more than a week.
This adult love affair by Christine Rimmer might just be part of the magical Christmas season - or it might continue after A BRAVO CHRISTMAS WEDDING has been celebrated. I had fun finding out which. Fans of the series will delight in this instalment.
SUMMARY
LOVE ON THE RANGE?
Princess Aurora Bravo-Calabretti is wishing for a mountain man this Christmas! But her most unroyal crush—rancher Walker McKellan—insists that they remain "just friends." Now he's her round-the-clock bodyguard while she is the maid of honor at her cousin's holiday wedding. Rory can't resist this Colorado cowboy…but she wishes she was walking down the aisle to meet Walker at the altar!
Both the best man to the groom and Rory's bodyguard, Walker can't shake his charge. As he begins to see Rory in a different light, a surprise snowstorm strands him with his princess…and sparks ignite into a holiday love affair!
Can their Christmas passion blossom into a very Bravo happily-ever-after?
---
What do you think about this review?
Comments
No comments posted.

Registered users may leave comments.
Log in or register now!