"LIGHT MY FIRE will definitely put readers into a book hangover."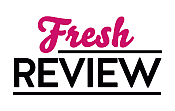 Reviewed by Annie Tegelan
Posted November 13, 2014

Romance Paranormal | Fantasy | Romance Erotica Sensual
G.A. Aiken is known for her crazy hysterics in her books, but LIGHT MY FIRE, the seventh book in the DragonKin series might top them all.
Celyn the Charming had the simple task of watching over a human who was sent to assassinate the queen. Instead of doing that, he places her in prison and completely forgets about her. Months later, Annwyl the Bloody has use of the human and wants Celyn to retrieve her. Now, Elina Shestakova wants nothing to do with the annoying dragon who constantly asks her questions especially as she is now tasked by the queen to return home and try to negotiate with her mother to see Anne Atli.
As you can see, the politics and war are still very much part of this series and is the driving force in moving the plot forward. I strongly suggest reading the series in order to fully understand the plot arc as the details get more and more complicated as the book goes on. Aiken makes tremendous leaps towards her endgame as so much occurs in this book. At over four hundred pages, this book has absolutely everything a reader could want in a book: action, sex, craziness, passion, lunacy and plenty of Gwenvael and his humor.
Annwyl the Bloody isn't shoved to the side either. Her presence might just be one of the best things of the book. Similarly, the children are growing into their own and are becoming huge players in this world. I cannot wait to see what else Aiken has planned for them!
Best of all, the romance stands strongly beside all of it, never once being overshadowed by all the action and plot progression that Aiken adds in. If readers who previously felt that Aiken's books were all about the craziness, I can assure you that each page is necessary to reach the epic ending. LIGHT MY FIRE will definitely put readers into a book hangover.
SUMMARY
The trouble with humans is that they're far too sensitive.
Forget you put a woman in the local jail for a few months–and she takes it so personally! And yet she is the one trying to assassinate the queen. And now I'm trapped with Elina Shestakova of the Black Bear Riders of the Midnight…gods! That endless name!
But what am I to do? I am Celyn the Charming with direct orders from my queen to protect this unforgiving female.
Even more shocking, this unforgiving female is completely unimpressed by me. How is that even possible? But I know what I want and, for the moment, I want her. And I'm sure that she, like all females, will learn to adore me. How could she not when I am just so damn charming?
---
What do you think about this review?
Comments
No comments posted.

Registered users may leave comments.
Log in or register now!