Champagne Rules, February 2006
Awesome Foursome #1
by Susan Lyons

Kensington Aphrodisia
Featuring: Jaxon Navarre; Suzanne Brennan
304 pages
ISBN: 0758214065
EAN: 9780758214065
Trade Size
Add to Wish List

Purchase
"Erotic debut is worth celebrating!"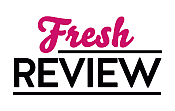 Reviewed by Lexi Carter
Posted February 22, 2006

Erotic | Romance Erotica Sensual | Romance
Hot summer vacations are made for hot summer flings. So on the last day of her trip to the isle of Crete, straight-laced Suzanne takes a bit of a walk on the wild, nude beach, side and meets a dark chocolate Greek god of a man named Jaxon. They form an instant almost magical bond and have a sizzling erotic escapade in a beach cave.
Flash forward four years. Suzanne and her girlfriends are having their weekly dinner, discussing sex, life, work, men and of course sex. When it's Suzanne's turn to tell of her "best ever", she tells them about her summer fling. All of them agree she should place an internet ad to try and connect with him again.
Jaxon, now a young associate in a powerful law firm, is working late on a Saturday night -- again. Taking a break, he lets the fantasies of his island lover relax him and wonders if his hobby of searching the internet for her will ever succeed. Tonight he got lucky -- the girls' have just finished and posted Suzanne's ad.
What happens next are some spicy online chats, phone sex, and weekend meetings where the no commitment and great sex "champagne" rules come into being. As long as they follow the rules, their different goals and aspirations won't get in the way and let the excitement go flat. CHAMPAGNE RULES does lightly delve into some race issues and traditional family values but mostly it's about the instant passion of a couple who meet by chance and can't get each other out of their minds and hearts. As their relationship grows and they find what they want isn't so very different, they discover that breaking their own "champagne" rules is the best way to form a lasting relationship with really hot sex!!
SUMMARY
What does a girl do when the best sex she's ever had was with a total stranger, in a cave on Crete? Suzanne's gal- pals, the Awesome Foursome, know the answer to that question. Find that guy! And so, aided and abetted by her friends, she goes online as outrageous69 and tracks down her caveman.
Neither she nor Jaxon are looking for a "relationship" -- just some wild, crazy sex. And so they set up the Champagne Rules. Anything goes, at least anything that's not conventional or mundane. Can't have those bubbles -- or anything else -- going flat on them!
There's just one problem with rules. They can be awfully hard to stick to. And sometimes, the real fun is in breaking them...
---
What do you think about this review?
Comments
No comments posted.

Registered users may leave comments.
Log in or register now!