"Modern Scotland holds criminals, lovers and ghosts"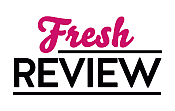 Reviewed by Clare O'Beara
Posted October 5, 2014

Glenn Brody was jailed for Glasgow gangster crimes, but he's out now, solitary, restoring a big old house by a loch. Anyone with sense would steer clear. A TV company wants to film the supposedly haunted house, though, and they're paying. IN HIS WILDEST DREAMS Glenn has haunting visions of a lovely sexy girl, but he doesn't know if she's real. Not until Izzy Ross shows up to ask about the housekeeper's job.
Ardknocken is your typical quiet Scots town, so the well- known TV team gets voices buzzing. The locals also find the ex-con a source of gossip, for all he's abiding by his parole conditions. Izzy, looking for part-time work while raising a child, can't help hearing everything, but Glenn still has some surprises for her. He's a musician, for a start, and he's helping other skilled ex-cons run genuine businesses. Chrissy, a girl who was a prison social worker, assists him. When a lawyer comes around claiming that Glenn's conviction might be unsafe, Chrissy can't understand why Glenn sends him packing. Nor can Glenn understand why in his dreams, Izzy's name is Anna. For her part, Izzy starts to feel a presence in the house... she can't be sure it's a ghost, but it seems friendly.
I found the scene is well set with music and chatter to build the local atmosphere. Both our main characters are trying to leave behind troubled pasts, though in Izzy's case she's just escaping a bad marriage with her son, giving them depth and strong resources. I had to like Izzy right away. Glenn took me a little longer to like, because he's dour and reserved, having survived prison that way and now knowing he's the object of gossip whatever he does. For this reason he tries to avoid having Izzy's name linked with his. While this is a modern story, with mobile phones, it's not trendy - the kitchen still provides mince and tatties.
Anyone who reads the Inspector Rebus series set in Scotland will enjoy Marie Treanor's tale, which is a Highland dance into adult romance but includes tension and violence as the threads are pulled together and all the dancers collide. This sexy paranormal story IN HIS WILDEST DREAMS will make many friends for the Scottish author, who already has a string of hits. I'll be reading more of her books for sure.
SUMMARY
Every dream can come true…in unexpected ways.
The only time Glenn Brody acted on the waking dreams his mother called second sight, he landed in prison for a crime he didn't commit. Now he keeps himself grounded in the real world, turning a neglected Scottish mansion into a co-op that gives ex-cons a second chance.
He's almost managed to ignore the persistent, erotically charged dreams featuring a beautiful, passionate woman— until that woman accosts him in the street to ask for a job.
In hiding from her violent ex, Izzy Ross has made a peaceful life for herself and her young son in the isolated Highland village of Ardknocken. Handsome men with a criminal record aren't high on her list, but when work dries up, she's forced to ask Glenn for a menial cleaning job at the big, dusty house.
Their mutual attraction turns all their preconceived notions upside down, and stirs the mansion's legendary ghost. Attracting the kind of media attention that could force Glenn to make a perilous choice to save the woman he's grown to love.
Warning: Contains a mansion full of unlikely heroes, liberal and colorful use of Scottish slang, a medieval ghost, and enough hot sex to spice up the chilliest Highland night.
---
What do you think about this review?
Comments
No comments posted.

Registered users may leave comments.
Log in or register now!