"You Can't Run From Love"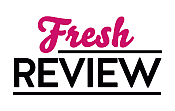 Reviewed by Bonnie Rose
Posted September 14, 2014

Camden Rothermere, the future Duke of Sedgemoor, has no use for love. He's seen how the emotion has destroyed many lives, including his own parents. So now that his friend's younger sister, Penelope, is nineteen years old, he decides that she's the one he'll marry. After all, he's known Pen all her life, and he likes her better than any other female. She won't expect any messy emotions from him, and they should have a satisfying marriage. Little does Cam realize that Pen has been in love with him forever, and would like nothing better than to be his wife - but not on those terms. Cam's matter of fact proposal leaves her cold, and when he can't say anything more than that he "likes" her, Pen decides to turn him down. A life with him without his love would be unbearable. In order to avoid seeing him constantly, Pen takes off for the continent with her aunt, where she travels for nine years, creating a scandalous reputation for herself.
For those years, Cam has kept track of all Pen's exploits. He tells himself that he's lucky she refused him, as the last thing he needs is a notorious duchess. He's spent years living an exemplary life, trying to offset the scandals his parents created. Now he believes he has found the perfect woman, and is close to proposing. Then he receives an urgent request from his friend Peter, Pen's older brother. Pen' s aunt has died, and left her stranded. Peter was to meet her and escort her home, but took ill himself. Now he's dying, and has requested that his old friend Cam find her and escort her back home. It's the last thing Cam wants to do, but he agrees.
Pen's love for Cam never diminished, so she's horrified at having to face him again. On their journey home, they discover an intense sexual attraction, but Pen is determined not to become entangled with him. As can be expected, they are discovered travelling together unchaperoned, and rather than cause a scandal, Cam finally convinces Pen to marry him, to save HIS reputation.
Anna Campbell has taken a familiar trope, that of a person who won't love, and written a story with a little different twist. Despite his refusal to love, Cam is still an engaging hero. He is honest, protective, caring, and honorable. He treats Pen admirably, and supports her. Pen is determined to protect herself, and never admit her love. She's impulsive, and makes a decision that has near disastrous consequences, but it came from her heart. There was a secondary romance involving Pen's younger brother, Harry. While it was integral to the plot of the book, I found it a little distracting, as it encompassed much of the story. I'd have preferred to see those pages devoted to the main characters.
WHAT A DUKE DARES is Book three of the Sons of Sin Series. You don't have to have read the first two to enjoy this one, it stands on its own, though the two couples from those books make appearances here. This book is engaging, sometimes heartbreaking, but thoroughly enjoyable on the way to a well deserved happy every after. Your really can't run from love. WHAT A DUKE DARES is a winner.
SUMMARY
A REPUTATION AT RISK
What woman in her right mind would say no to marrying the dashing Duke of Sedgemoor? Miss Penelope Thorne, that's who. She's known Camden Rothermere since they were children-and she also knows she'd bring nothing but scandal to his name.
Cam can hardly believe Penelope turned down his proposal. But if she wants to run off to the Continent and set the rumor mill ablaze, he can't stop her. Then her brother's dying request sends him to bring home the one woman he thought he'd finally gotten over.
The only way they'll both get back to London without their reputations in tatters is to pretend they're married during the journey. That means kissing like they mean it and even sharing a bed-until it becomes hard to tell where the game ends and true desire begins . . .
Excerpt
Houghton Park, Lincolnshire, May 1819

Every young lady dreamed of a proposal from the heir to a dukedom. Especially when the heir was rich, feted, in possession of his wits, and still young enough to have all his teeth.

Every young lady except, apparently, Penelope Thorne.

From the center of her father's library, Camden Rothermere, Marquess of Pembridge, eyed the girl he'd known from the cradle and wondered where the hell he'd slipped up. He straightened and summoned a smile, struggling to bridge the awkward silence extending between them.

Damn it. He never felt awkward with Pen Thorne. Until now. Until he'd spoken the fatal words.

Until, instead of radiating delight at the prospect of marrying him, Pen's black eyes sparked with the rebellious light that always boded trouble.

"Why?" It wasn't the first time this afternoon that she'd asked him the question.

Stupidly he couldn't summon an adequate answer. He'd blundered into this halfcocked. It was his own fault. Knowing Pen as he did, he should have prepared a comprehensive list of reasons for their marriage before broaching the subject.

Right now, he wished he'd never broached the subject at all. But it was too late to retreat, or too late if he hoped to salvage a shred of self-respect from this dashed uncomfortable encounter.

"Devil take you, Pen, I like you," he said impatiently. Despite her inexplicable and irritating behavior today, it was true. There wasn't a girl alive that he liked so much as the chit currently regarding him as if he'd crawled out of a hole in the ground.

He knew her better than any other girl too, even his sister Lydia. Through their childhood, he'd rescued Pen from a thousand scrapes. She'd been a hellion, riding the wildest horses in her father's stables, climbing the tallest trees in the park, throwing herself into brawls to defend a friend or mistreated animal. Cam had long admired her spirit, loyalty, and courage.

Those were qualities he wanted in his duchess. And if she needed some guidance in deportment, he was perfectly prepared to teach her proper behavior. She was a Thorne and Thornes weren't renowned for their prudence, but while Pen might be impulsive, she was intelligent. Once she'd become the Duchess of Sedgemoor, he was sure she'd settle down.

Or he had been, until her unenthusiastic response to his proposal.

"I like you too," she said steadily, regarding him with unwavering attention.

Cam wondered why her admission didn't reassure. Inhaling deeply, he strove for forbearance. "Well, there you have it, then."

That bitter note in her laugh was unfamiliar. He could hardly believe it, but the possibility of failure hovered. Pen was clever, determined, headstrong—he'd get that out of her soon enough—and stubbornly inclined to take a positive view of events. Or at least so he'd believed until today.

He'd also believed that she'd leap at the chance to marry him.

Clearly he'd been wrong.

He wasn't used to being wrong. Confound her, he didn't like it.

Her voice remained curiously flat. "I'm sorry, Cam. 'There you have it, then' won't pass muster. You'll need to do better than that."
---
What do you think about this review?
Comments
No comments posted.

Registered users may leave comments.
Log in or register now!