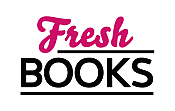 November's best reads...
"Once again Simon R. Green brings us a great read."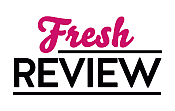 Reviewed by Gabrielle Lee
Posted September 6, 2014

Have you ever wondered about the things that go bump in the night? There are certain things that are kept away from normal people. Certain things that someone does not necessarily need to know. As knowing what is really out there, ready to jump at the slightest provocation, can either open your eyes, or destroy your sanity. Lucky for us, there are unseen forces moving about the shadows. Keeping everyone alive and safely in the dark. The darkness may be watching, but there is also someone watching back.
Even with VOICES FROM BEYOND being a new series by Simon R. Green, it doesn't stray too far from the archetypes of some of his previous novels. The group of misfits together trying to save the world is always an enjoyable read, and with the three in VOICES FROM BEYOND being an interesting matchup combined with a secretive group keeping the normal society safe and in the dark, you get a dynamic done well and a little familiar to Green's fans. Jumping in to the story you meet the trio of Ghost Finders. Each one is a unique character on their own and together they make quite a group. A charming, cool, man with otherworldly powers, JC Chance, a sharp, smart, woman running powerful homemade tech, Melody Chambers, and a drug addled psychic, and "terminally gloomy telepath", Happy Jack Palmer. The three are set off onto a case immediately and you get to see the team in action as they save some young souls from a deadly beast. As you get deeper into the story you get a glimpse of what really is happening and the dangers behind every corner.
I am personally highly anticipating the continuation of this new series and am really excited to see the next adventures as well as the larger evil organization alluded to in VOICES FROM BEYOND.
SUMMARY
Meet the operatives of the Carnacki Institute—JC Chance: the team leader, brave, charming, and almost unbearably arrogant; Melody Chambers: the science geek who keeps the antisupernatural equipment running; and Happy Jack Palmer: the terminally gloomy telepath. Their mission: Do Something About Ghosts. Lay them to rest, send them packing, or just kick their nasty ectoplasmic arses. In a quiet London suburb, four university students participating in an experiment inside a reputed haunted house hold a séance that goes terribly wrong. What—or who—ever they summoned has taken their minds away, leaving them empty shells. Enter the Ghost Finders, ready to confront an enraged poltergeist for the students' very souls. All in a day's work—except the team doesn't know that in another part of the city, a different entity has also breached the threshold between worlds. And this time what is at stake is not four lives—but the very existence of all humanity.
---
What do you think about this review?
Comments
No comments posted.

Registered users may leave comments.
Log in or register now!