"How far will she go to save her family's home......"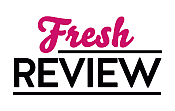 Reviewed by Sherri Morris
Posted August 24, 2014

Romance Contemporary | Romance Erotica Sensual
In HIS EVERY NEED, Allie Campbell made a promise to her dying mother, to take care of the family. Six months after her death, things are reaching their breaking point rather quickly. Her father is lost and has no idea how to take care of his family, leaving it all up to Allie. The situation gets worse when Allie finds out that her father has lost their house.
Refusing to let her family become homeless, Allie goes straight to the man who bought their home, Trevor Blake. When nothing seems to work to persuade him to give her more time, she is desperate and makes Trevor an offer that is sure to have him laughing in her face.
Trevor Blake, wealthy businessman has always known love was a fairy tale. Having been abandoned by his parents and raised by his grandfather, he is a very closed off private person, prefer his solitude. However, when Allie comes to his officede desparate to keep her family home, she makes him an offer that he can't refuse. Sex in exchange for him forgiving the loan between her father and himself.
Allie moves in with Trevor in order to "work" for him. But since Allie has been the glue that had held her family together, eventually the drama finds her. With her father more interested in his dating life than he is of his daughters, once again they look to Allie to solve their problems.
I really enjoyed HIS EVERY NEED. Her characters are complex in their own way. I like the fact that Trevor didn't take advantage of the situation and jump right into bed with Allie, he took the time to get to know her and allow their chemistry to build. Terri L Austin's writing has the story flowing beautifully throughout the entire book.
HIS EVERY NEED is more about the relationship between Allie and Trevor than it is about sex. I enjoyed that while the intimate scenes are plenty they are strategically placed within the story to balance everything out. This is a great start to a new series, can't wait to see what comes next in the Beauty and the Brit series by Terri L Austin.
SUMMARY
Allie Campbell is determined to take care of her family, no matter the cost. But when her father loses their home to British tycoon Trevor Blake, Allie finds herself forced to plead for more time to pay off the loan...and if she has to use her own body as collateral, then so be it.
Trevor isn't moved by Allie's story. But when Allie impulsively offers to do anything to keep the house, he's intrigued enough to raise the stakes: for the next two months, she must cater to his every need, no matter how depraved. To his amazement, she agrees.
Allie has no intention of enjoying her time with the arrogant, domineering Brit, but it doesn't take long before he's got her aching for his touch-and he'll do whatever it takes to make her beg...
---
What do you think about this review?
Comments
No comments posted.

Registered users may leave comments.
Log in or register now!