"Get ready to fall in love with Mia and Ansel.."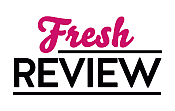 Reviewed by Sherri Morris
Posted August 23, 2014

Mia Holland and her friends Harlow and Lola go to Las Vegas after college graduation as a gift from Harlow's parents. Mia is determined to step out of her comfort zone for a weekend before she follows her father's wishes and heads off to graduate school. Since Mia was in an accident that ruined her chances of ballet, she's following in her father's footsteps and will be heading to Boston to study business. She certainly gets more than she bargained for after one wild night with the gorgeous, sexy, passionate, sensitive Ansel, who is visiting from France.
Meeting Ansel Guillaune, an attorney from France, will change everything. Mia is normally quite shy and lacks confidence, but with Ansel, everything is different. She can talk and be herself, even are friends are shocked. There is just something about Ansel that makes it easy and makes her feel special.
After a wild night spent with Ansel, reality comes crashing back and they have to go back to their separate lives. Ansel in Paris, and Mia in San Diego. But Ansel is a really passionate and optimistic kind of guy and he wants to spend more time with Mia, so he invites her to spend the Summer with him in Paris. Dreading going back home to deal with her controlling father and a career she doesn't even want, Mia makes the impulse decision to go with Ansel to Paris.
Mia does a lot of sightseeing while Ansel is working. Things between them at first are a bit awkward, but the pair grow closer together. Just when they seem to be going good, an old fiance comes to tear them apart. Before the pair can make amends, Mia leaves in the middle of the night and heads home. Once home, she works to get her new life back on track She hasn't quite figured out how and where Ansel fits into it. How are they going to make a new life together when they both live on separate sides of the globe.
I really enjoyed SWEET FILTHY BOY. Ansel and Mia were great together, even healed each other. Mia helped Ansel overcome the daily stresses of his job with costume play. Ansel helps Mia get past her shyness and take back her life. The life of dancing that she do desperately wanted.
SWEET FILTHY BOY is the first book in Wild Seasons, a new series from Christina Lauren, authors Christina Hobbs and Lauren Billings. This is my second time reading a title from these ladies, and SWEET FILTH BOY didn't disappoint. If SWEET FILTHY BOY is any indication as to what the rest of the series is going to be like, then this will be one amazing series! Christina Lauren's writing style draws readers into the story and has them falling in love with the characters.
SUMMARY
The New York Times bestselling author of Beautiful Bastard, Beautiful Stranger, and Beautiful Player starts a brand new story of friends, love, and lust with Book One of the Wild Seasons series.
One-night stands are supposed to be with someone convenient, or wickedly persuasive, or regrettable. They aren't supposed to be with someone like him.
But after a crazy Vegas weekend celebrating her college graduation—and terrified of the future path she knows is a cop-out—Mia Holland makes the wildest decision of her life: follow Ansel Guillaume—her sweet, filthy fling—to France for the summer and just…play.
When feelings begin to develop behind the provocative roles they take on, and their temporary masquerade adventures begin to feel real, Mia will have to decide if she belongs in the life she left because it was all wrong, or in the strange new one that seems worlds away.
---
What do you think about this review?
Comments
No comments posted.

Registered users may leave comments.
Log in or register now!