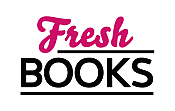 Kick off a new year with great reads!
"Heart Stopping Thriller with an excellent main character"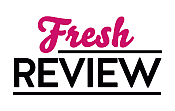 Reviewed by Samantha R
Posted August 9, 2014

Nearly "Leigh" Broswell checks the newspaper personal ads every week searching for some sign of her runaway father. Eventually, she starts noticing mysterious messages that seem aimed right at her. When she tries to figure out the clues, they follow her through a string of deaths of people who have one thing in common...her. Suddenly, she is being framed for murder, and she has no clue who's behind it. The only clear thing is that whoever it is wants her gone and punished.
While I usually enjoy a good thriller here and there, I'm sometimes disappointed with how heavy the suspense is and how light the depth of the characters are. Lucky for me, NEARLY GONE by Elle Cosimano is the perfect combination of suspense, romance, and excellent characters. Right away, Nearly is a relatable character, bright, lonely, and full of dreams. I love the complexity of her character from dealing with mom she both loves and can't stand, wrestling with memories of a father who might not be the most moral person, and trying to figure out who in the world would want to frame her for such horrific murders. The addition of her ability to tell people's feelings with a touch adds a nice supernatural element to the story as well.
The romance between Nearly and Reece is super intense and swoony. They have adorable banter, and they easily make you want to root for them the entire book.
Overall, NEARLY GONE is the perfect pick for suspense fans. Elle Cosimano has created an exciting novel of murder, love, and the desperation to make your dreams come true when everything that could possibly stand in your way is going on around you. This is definitely an addition to my favorites shelf, and I can't wait to read more from this author.
SUMMARY
Bones meets Fringe in a big, dark, scary, brilliantly-plotted urban thriller that will leave you guessing until the very end
Nearly Boswell knows how to keep secrets. Living in a DC trailer park, she knows better than to share anything that would make her a target with her classmates. Like her mother's job as an exotic dancer, her obsession with the personal ads, and especially the emotions she can taste when she brushes against someone's skin. But when a serial killer goes on a killing spree and starts attacking students, leaving cryptic ads in the newspaper that only Nearly can decipher, she confides in the one person she shouldn't trust: the new guy at school--a reformed bad boy working undercover for the police, doing surveillance. . . on her.
Nearly might be the one person who can put all the clues together, and if she doesn't figure it all out soon--she'll be next.
---
What do you think about this review?
Comments
No comments posted.

Registered users may leave comments.
Log in or register now!