"There is really no one else that compares to Ilona Andrews' storytelling abilities."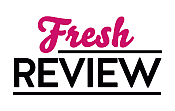 Reviewed by Annie Tegelan
Posted August 2, 2014

After the rollercoaster ride of action and emotions of the last book in the series, Ilona Andrews doesn't waste any time diving into the seventh book in the Kate Daniels series with MAGIC BREAKS.
Kate Daniels and her mate, the Beast Lord aka Curran are considered one of the top couples in the Urban Fantasy genre because of their ability to play off each other's strength and work as a cohesive unit. However, what will happen if they are separated? Will they be able to survive on their own while still being able to protect their Pack from danger?
MAGIC BREAKS addresses these questions in an unsympathetic way. Andrews definitely doesn't pull any punches in this action-packed follow up that once again puts Kate and Hugh against each other once again. With Curran gone, Kate must stand in as the leader while trouble comes at her in all directions.
In this particular instalment, readers are reminded of what makes Kate Daniels such an amazing heroine. We see her leadership skills and her logical thinking. We see her ruthless ways but also her tender heart. And we see her gain the respect from the Pack. Kate Daniels really is one of the most complex, well- developed heroines in the genre.
MAGIC BREAKS wouldn't have been as interesting if it weren't for Hugh D'Ambray. Hugh is a special kind of villain. He's good-looking, charming but still a psychopath and while he goads Kate a lot, I just adore the reactions he gets out of her. The fact that they cross paths so much in this book makes things so much more exciting and thrilling because it feels more personal now. The emotions involved will only get more intense from here.
There is really no one else that compares to Ilona Andrews' storytelling abilities. They are truly in a league of their own.
SUMMARY
No matter how much the paranormal politics of Atlanta change, one thing always remains the same: if there's trouble, Kate Daniels will be in the middle of it…
As the mate of the Beast Lord, Curran, former mercenary Kate Daniels has more responsibilities than it seems possible to juggle. Not only is she still struggling to keep her investigative business afloat, she must now deal with the affairs of the pack, including preparing her people for attack from Roland, a cruel ancient being with god-like powers. Since Kate's connection to Roland has come out into the open, no one is safe—especially those closest to Kate.
As Roland's long shadow looms ever nearer, Kate is called to attend the Conclave, a gathering of the leaders from the various supernatural factions in Atlanta. When one of the Masters of the Dead is found murdered there, apparently at the hands of a shapeshifter, Kate is given only twenty-four hours to hunt down the killer. And this time, if she fails, she'll find herself embroiled in a war which could destroy everything she holds dear…
**Includes the bonus Kate Daniels story Magic Tests**
---
What do you think about this review?
Comments
No comments posted.

Registered users may leave comments.
Log in or register now!