"Another Stunning and Sexy Romance from Tessa Bailey"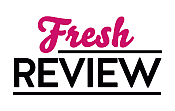 Reviewed by Samantha Randolph
Posted July 20, 2014

Julie, maid of honor at her friend's wedding, is perfectly fine with some sex while at the resort as long as it doesn't get in the way of her people pleasing. Reed can't help but want to see Julie relax for five minutes, especially if it means him being the one to help her do so. What starts as an accidental night of passion turns into a connection that both try to fight. When neither are willing to own up to the pasts that still haunt them, they will have to decide if they can stand walking away from each other or not.
In the typical Tessa Bailey fashion, BAITING THE MAID OF HONOR will leave you needing a cold shower. From their first interaction, Reed and Julie have sparks that burn the page. But more than their steamy scenes, I love how deep both characters are. Both are seriously in denial of a few things about themselves that need to be faced head on. Sometimes it takes a stranger, or at least someone you haven't known for years, to tell you the truth, and that's definitely their case. Their journey in accepting who they are as individuals and together is sweet, hot, and makes a very enjoyable read.
Overall, the Wedding Dare Novels are an incredible series that can be read alone but shine most when read together. If you've read any of them before, I would highly recommend reading BAITING THE MAID OF HONOR. Tessa Bailey has such a distinctive voice and combined with the killer sex scenes, this is a story you don't want to miss if you enjoy a good romance.
SUMMARY
He'll own her from the very first touch.
Julie Piper and Reed Lawson have nothing in common. She's a people-pleasing sorority girl hiding behind her perfect mask. He's a take-no-prisoners SWAT commander who isolates himself from the world. But when they're forced together at their friends' posh destination wedding, one thing is clear—Reed wants Julie more than he wants his next breath. Which is why he's not about to stand by when she's dared to seduce another man.
Julie wants neat, tidy sex, so she could get back to what she does best—making everybody else happy. She never expected to slip into a dark bedroom and have her mind blown by rough, demanding hands, and a sinfully filthy mouth—neither of which belong to the best man. One night should have been all Reed needed to get the blond temptress out of his system, but when one taste is nowhere near enough, he'll be forced confront the effects of his hellish past. One that may push Julie away forever...just when he realizes he can't live without her.
---
What do you think about this review?
Comments
No comments posted.

Registered users may leave comments.
Log in or register now!