"When multi-millionaire playboy falls in love, who will believe him? Certainly not the one he loves.."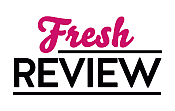 Reviewed by Sherri Morris
Posted June 24, 2014

Romance Contemporary | Romance
Alexandra doesn't ask much of life. Shy and self-doubting, she lives in a quiet seaside village in Wales, working as the local librarian. The only thing she needs in her life is "Roger" her vibrator. Even a relationship is not something she is interested in.
When her beloved "Roger" breaks permanently, she ventures into the city for a replacement. Since her friend Robin isn't home, she checks into a hotel. When she is awoken after a interlude with the room's rightful owner, Solomon, she realizes that "Roger" is now rendered obsolete. They spend a glorious night together, and she is gone in the morning.
Solomon Avery is a notorious playboy and multi-millionarie is not about to let Alexandra go so easily. At least not until he has had his fill of her. Posing as a carpenter, he buys the house next to her. His plan is simple, get Alexandra back in his bed, get his fill of her then return back to his normal life.
Alexandra is nothing like any other woman he has been with. She is not interested in his money, hell she doesn't even know he has money. Before he realizes, he has fallen in love with her.
As much as Alexandra has wanted to just have Solomon in her bed, she has fallen in love with him. When Sue, a woman from Solomon's past shows up at his house, Alexandra can't help but feel her heart breaking. Instead of facing Solomon, she disappears. She quits her job and moves out of her apartment, leaving no clue to where she went.
Solomon has checked everywhere for Alexandra. He has no idea where she went, until he gets a call from him best friend and business partner, Callum. He had found Alexandra at one of the last places he expected to see her, at an Avery Hotel. Now he must convince Alexandra that he does love her and everything Sue had told her wasn't the truth.
I really enjoyed PROMISES, by Ellen March. Although both main characters had explosive personalities, and got angry quickly, they were also funny and well written into the story line. Ellen March is a new author for me. I really enjoyed her writing style and the quirkiness of her characters. Ellen March is certainly an author whom I will be checking out other titles from.
Learn more about Promises
SUMMARY
Shy and self-doubting, Alexandra doesn't ask much of life. She exists quietly in a small seaside village in Wales, working in the local library and keeping company solely with 'Roger,' her vibrator. When Roger breaks down, she must go to the city to seek out his replacement. Alex's visit goes spectacularly awry when she stumbles into the wrong hotel room, where she enjoys a blissful interlude with the room's rightful occupant, Solomon, who she initially mistakes for a vivid dream. Sol's skills quickly render Roger obsolete, but Alex isn't about to let a man--not even one as gorgeous as Sol--get under her skin.
Relationships are not for the likes of her. Sol, a notorious playboy and multi-millionaire hotelier, isn't about to let her go so easily--not until he's had his fill of her. Posing as a simple carpenter, he rents the house next to Alex in Brindley Bay. His plan is to conquer her quickly and return to his real life in a week or so. But Alex is nothing like his other women. For a start, she's not interested in money. More than that, serious money makes her extremely uncomfortable. And she values honesty above all else. Before he knows it, Sol has promised to love her forever--a promise he fully intends to keep. But what will Alex do when she inevitably uncovers the elaborate skein of lies he has spun, simply to bed her?
---
What do you think about this review?
Comments
No comments posted.

Registered users may leave comments.
Log in or register now!