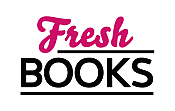 Kick off a new year with great reads!
"Haunting Ghost Story That Will Give You Chills"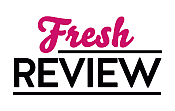 Reviewed by Samantha R
Posted June 9, 2014

Artist Liv Bloom isn't sold on Wickham Hall's overzealous enthusiasm for tradition and rituals, but if it gets her out of the foster care system and into her own studio, she's still happy. When she meets popular student, Malcolm, she thinks she might experience love for the first time. Her friend, the loner and slightly crazy, Gabe, tells her to be cautious. She thinks everything is fine...until she sneaks out one night with Malcolm and ends up murdered. Now back as a ghost, Liv, Malcolm, and Gabe (the only one who can see her) try to solve who killed not only her, but a continuing line of girls over the past 150 years.
LIV, FOREVER by Amy Talkington is a ghost story, overflowing with a creepy school, a mysterious society, and a love that just seems impossible. I love the haunting tone throughout and the mystery that never gets uncovered until the very end. I especially love the stories of the past ghosts put in between certain chapters, which build up the suspense wonderfully. LIV, FOREVER is an extremely hard book to put down and is the perfect read for a rainy day.
The main characters, Liv, Gabe, and Malcolm, all have really distinct personalities, though I would have liked to see more about Gabe. Liv is a person who really just wants a good taste of life, which ironically she finds in death. She and Malcolm go nicely together, and I really enjoyed how they have art in common. Liv's story is beautiful, and watching her grow and get stronger is a great part of the book. While I fully respect the ending and think it fits, I really wish it had gone in a different direction.
If you like spooky Young Adult stories with a solid romance, I would definitely recommend LIV, FOREVER. I really enjoy Amy Talkington's writing, and I can't wait to read more from her.
SUMMARY
When Liv Bloom lands an art scholarship at Wickham Hall, it's her ticket out of the foster system. Liv isn't sure what to make of the school's weird traditions and rituals, but she couldn't be happier. For the first time ever, she has her own studio, her own supply of paints. Everything she could want.
Then she meets Malcolm Astor, a legacy student, a fellow artist, and the one person who's ever been able to melt her defenses. Liv's only friend at Wickham, fellow scholarship kid Gabe Nichols, warns her not to get involved, but life is finally going Liv's way, and all she wants to do is enjoy the ride.
But Liv's bliss is doomed. Weeks after arriving, she is viciously murdered and, in death, she discovers that she's the latest victim of a dark conspiracy that has claimed many lives. Cursed with the ability to see the many ghosts on Wickham's campus, Gabe is now Liv's only link to the world of the living. To Malcolm.
Together, Liv, Gabe, and Malcolm fight to expose the terrible truth that haunts the halls of Wickham. But Liv must fight alone to come to grips with the ultimate star-crossed love.
---
What do you think about this review?
Comments
No comments posted.

Registered users may leave comments.
Log in or register now!