"Trust is betrayed and an obsession is formed."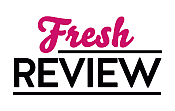 Reviewed by Shellie Surles
Posted June 8, 2014

13:24 is the story of a young boy, a rock star, and a police officer investigating a series of vicious murders. 13:24 starts as the young boy Chris has just murdered his mother and her fiancé. In the beginning you can't understand why this fourteen year old has committed such a violent and vicious crim. Initially you are lead to believe it is his obsession with the rock band Rehoboam, that lead him to commit these murders.
You are then introduced to the Rock Star, the lead singer of Rehoboam Josh. As you are introduced to Josh you learn more and more about his shocking past. As you learn about Josh you also learn about Chris and their past. This helps you to realize where the obsession of Josh by Chris came from. They have both suffered unimaginable abuse at the hands of the men they trusted in their lives. As Detective William Hursel begins and gets more and more involved in the investigation he begins to find evidence of crimes much worse than the murders that Chris has committed.
Detective Hursel is now in a race to find Chris before more people are killed and stop an international ring of child abusers and child pornography distributors. 13:24 is an intense story about the lives of abused children and how it never stops impacting them or the people that love them.
From the beginning of 13:24 you are grabbed and drawn into the story and it doesn't let go till the end. Some of the revelations of abuse are violent, and difficult to read. But just because they are hard to read doesn't mean they aren't happening to children all over the world. This is a form of abuse I had no idea even existed and I am glad to be now informed of. M. Dolon Hickmon gives you ways to do further research on his website if you are interested after finishing the book. The story is well written and the characters are strong. I highly recommend this book and hope by reading it someone, out there can help save even one child.
Learn more about 13:24
SUMMARY
A FORENSIC THRILLER WITH A SOCIALLY CONSCIOUS TWIST
A teenager named Chris knocks on the door of his mother's ex-boyfriend—then shoots the man dead in premeditated fashion. Hours later, an officer responding to a loud music complaint discovers a second body surrounded by a gruesome scene. With few clues to explain 'why', blame for the crimes settles on Chris's obsession with the dark and violent heavy-metal band, Rehoboam. Reporters broadcast this speculation under sensational headlines, but detective William Hursel is convinced there is a deeper motive. Trailing Chris, William uncovers an underworld where human traffickers ply the wealthy with unseemly indulgences.
Meanwhile, Rehoboam's lead singer, Josh, thinks he may finally be ready to take the next step in his relationship with the band's fiery female drummer. But when news of Chris's crime spree triggers flashbacks of a harsh, fundamentalist upbringing, Josh finds his career and his romance unexpectedly interrupted. Linked to the widening criminal investigation by his cryptic responses to Chris's fan club letters, Josh must eventually choose between clearing his name and keeping the secrets of his past.
---
What do you think about this review?
Comments
No comments posted.

Registered users may leave comments.
Log in or register now!