"Helping others is easy now the "Love Doctor" has to help herself"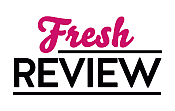 Reviewed by Shellie Surles
Posted May 30, 2014

Eve Lovegood has a night time radio talk show where she is the "Love Doctor". Eve loves her work helping people in their personal lives. Her own life is going good even though she is not in a relationship. Eve's only problem is the old house she purchased to renovate.
The problem is the house is falling down around her and getting dangerous. On the advice of a co-worker Eve calls in a contractor. The contractor happens to be Jake Murphy, a gorgeous single guy. Jake wants Eve from the moment he sees her and starts calling her show trying to get her to go out with him. After her horrible marriage Eve wants nothing to do with another relationship and takes some convincing. Not to mention she has been getting threatening notes and someone blows up the trailer she is staying in while Jake renovates her home. The concern for Eve's safety grows as do her feelings for Jake.
ALL ABOUT EVE has one of my favorite characters of all time Ruth, Jake's grandmother. Liliana Hart uses people she knows for her characters and I would love to meet whoever inspired Ruth. The wonderful grandmother keeps you laughing and on your toes. ALL ABOUT EVE is a stand-alone book that I recommend for anyone who enjoys a good story, great characters, overcoming everything life throws at you and true love.
SUMMARY
Dr. Eve Lovegood is an expert on relationships. Deemed the "Love Doctor" on a national radio show, she gives daily advice to all those baffled by the opposite sex. But none of her listeners would ever guess that her own painful marriage has left her bitter and disillusioned towards the institution. After all, who would take advice from someone who doesn't believe in love?
Jake Murphy has tried for years to be a success on his own—without the aid of his trust fund and despite the constant disapproval from his parents. He's proud his construction company is something that shows his real worth. When he hears a voice that sounds like sin and sex on his answering machine, begging for help with her crumbling historical home, Jake pushes Eve Lovegood's project to the top of the pile just so he can meet the woman who belongs to that voice.
Jake knows it's love at first sight, and that's hard for him to admit considering he's done his best to never get caught in the marriage trap, but softening Eve's heart is a challenge he never expected. She wants nothing to do with the man who shows so many similarities to her dead husband—a man she came to hate in the end. But Jake takes his love to new levels and romances Eve on her nightly radio show, ultimately making her fall in love with him in front of millions.
---
What do you think about this review?
Comments
No comments posted.

Registered users may leave comments.
Log in or register now!