"A Bite-Sized Crime Story"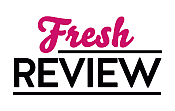 Reviewed by Clare O'Beara
Posted May 20, 2014

While this short story is labelled a prequel to novel 'Little Mercies' I have not read that book, which will be released in July 2014. I had read 'One Breath Away' by Heather Gudenkauf in which a gunman takes over a Midwest school, and I was impressed by the quality of the writing.
LITTLE LIES is set in Cedar City, Iowa. A social worker is woken by a phone call asking her to attend an unusual scene. A person has been found dead in a park, and a small child sits with the deceased. Ellen Moore has children of her own and can't conceive of anyone leaving a child outdoors all night in January. When she arrives Ellen is assured that this is a crime scene but her thoughts are all for the four-year-old child huddled in an ambulance refusing to speak.
Thirteen years ago another woman was killed and left under the same statue in the park, again with a small child as the only witness. Can there be a connection, or is this some copycat at work, or is it sheer coincidence? Finding out is not Ellen's job, but she was also the social worker at the earlier scene, and the eerie repetition comes back to haunt her.
Online data searches of everything from county records to newspapers are involved, while the park is now frequented by shady people so the victims may have been meeting drug dealers. This turned out to be an interesting read in that we see a murderer being pursued by a state official who is not in the police. The nature of motherhood and the pursuance of justice are debated, while I found several resonances with 'One Breath Away'. LITTLE LIES is a bite- sized crime story, just right to fit in around lunchtime or as relaxation after a busy day.
SUMMARY
In this riveting prequel novella to her novel Little Mercies, New York Times bestselling author Heather Gudenkauf explores how even the smallest lies can have far-reaching consequences.
When the body of a woman is discovered in a local park--with her bewildered four-year-old son sitting beside her--veteran social worker Ellen Moore is called in to assist in the police investigation. Positioned beneath a statue of Leto, the goddess of motherhood, the crime is weighted with meaning and, Ellen discovers, remarkably similar to one from a decade past.
Ellen's professional duty is to protect the child, but she's not equipped to contend with a killer. As she races to connect the dots, she knows her time is running out. And the stakes are high: if she fails, another mother is sure to make the ultimate sacrifice.
---
What do you think about this review?
Comments
No comments posted.

Registered users may leave comments.
Log in or register now!