"A thrilling ride"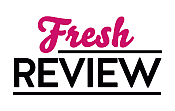 Reviewed by Gabrielle Lee
Posted May 12, 2014

Once again Marjorie M. Liu has written a great story. While this book may bring Maxine's series to an end her story does not. There is so much to enjoy in this book that I only hope we get to visit Maxine's world again sometime soon.
A virus has grown and mutated leaving no one safe. Maxine is the last Hunter and her unborn daughter is to be the next but enemies want to destroy the line for good. Can Maxine live and save not only the lives of many but her baby as well?
I enjoyed seeing Maxine begin to relax and enjoy her life as much as when she is in action. This story has Maxine fighting enemies and trying to protect her family. There were twists and turns that I never saw coming. So much has happened to Maxine since the start of this series. It was nice to watch the world and the characters grow; especially the main characters Maxine and Grant. I loved seeing just how far Maxine will go to protect those that she loves. She is a mother and a protector now. Some questions are left unanswered so I hope that we do get to come back and visit this world again.
Maxine must find herself and become her own person yet still be there for her family. She deals with so much: from dealing with her Grandfather and Mother and even the hardships within her own family and more. She is a strong fighter and the love that Maxine and Grant have is a beautiful thing. They make a wonderful couple and together they are a force to be reckoned with.
I was excited and yet a little sad to read this book. While it is the latest adventure in Maxine and Grant's world it may be the last full length book in this series. LABYRINTH OF STARS takes readers on another thrill ride. The storyline that started in the short story in the Wild thing anthology continues to pull you in. As the book is near the end of their journey I would advise readers to read the series in order so you can enjoy the world and its characters as they progress in their story.
SUMMARY
Tattoos with hearts, minds, and dreams. Created to be the armor that protects my body, these obsidian shadows come alive at night—demons made flesh.
After the Aetar nearly kill Maxine's unborn child, and a betrayal within her own ranks leaves Maxine's husband, Grant, poisoned and dying, Maxine is forced to attack a race of beings that possesses almost unlimited power. Doing so will require she make a deal with the devil—the devil that lives inside her—risking both her sanity and her soul as she slowly transforms into something more than human.
But even that might not be enough to save Grant, because the very thing that Maxine is becoming is destined to destroy the world.
---
What do you think about this review?
Comments
No comments posted.

Registered users may leave comments.
Log in or register now!