"One of the best historical fiction stories out there"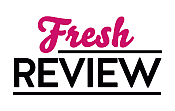 Reviewed by Samantha R
Posted April 13, 2014

For years, Cleopatra Selene has been a victim of her emperor, Augustus Caesar. Now, at twenty years old, Selene has finally managed to semi-escape him in the kingdom that she is now queen over with her husband, Juba. But as her power grows, Augustus draws her back into Rome and back into the plots that might leave her loved ones dead. For once and for all, Selene will have to protect her family and face the emperor's madness.
DAUGHTERS OF THE NILE is hands down one of the best books I've had the pleasure of reading. Stephanie Dray does an absolutely magical job of writing and plotting this beautiful and enchanting book. Much like the rivers of the Nile, this story carries you through effortlessly through Cleopatra's daughter's story, through the intense and rushing moments of her conversations with Augustus and through the powerful, but calm and moving moments of Selene learning how to love again with Juba. DAUGHTERS OF THE NILE offers times of laughter, times of nail biting plot twists that are transitioned perfectly, and times so full of beauty and sorrow that will move you to tears.
This is the last book in a trilogy, and though I didn't have trouble keeping up without reading the other two books, I would strongly urge a reader to read them beforehand to get the beginnings of this wonderful tale. Dray delivers a story so incredible with this book that I would say it could only gain intensity through reading the whole trilogy. I plan on going back and reading them so I can get more of the skillful prose Dray offers.
All in all, DAUGHTERS OF THE NILE is historical fiction at its best. The writing is beautiful, the plot is excellent, and Selene is one of the strongest characters I have read about.
SUMMARY
Based on the true story of Cleopatra's daughter¦
After years of abuse as the emperor's captive in Rome, Cleopatra Selene has found a safe harbor. No longer the pitiful orphaned daughter of the despised Egyptian Whore, the twenty year old is now the most powerful queen in the empire, ruling over the kingdom of Mauretania an exotic land of enchanting possibility where she intends to revive her dynasty.
With her husband, King Juba II and the magic of Isis that is her birthright, Selene brings prosperity and peace to a kingdom thirsty for both. But when Augustus Caesar jealously demands that Selene's children be given over to him to be fostered in Rome, she's drawn back into the web of imperial plots and intrigues that she vowed to leave behind.
Determined and resourceful, Selene must shield her loved ones from the emperor's wrath, all while vying with ruthless rivals like King Herod. Can she find a way to overcome the threat to her marriage, her kingdom, her family, and her faith? Or will she be the last of her line?
---
What do you think about this review?
Comments
No comments posted.

Registered users may leave comments.
Log in or register now!