"A Story of Love and Loss that Will Capture You"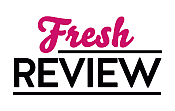 Reviewed by Samantha R
Posted April 7, 2014

Since Luke's death, Lanore has been having nightmares. Weirdly, they haven't been about Luke, but about Jonathan, her old love. Seeking answers, she turns to the one man she knows can do almost anything, including sending her to the underworld: Adair. Everything is not as it seems in the underworld, and Lanore has to figure out where-and with who- she really belongs.
THE DESCENT by Alma Katsu is the ending of a trilogy, but I haven't read the first two books. To get the best sense of character development, it would probably be best to read them first, but there is plenty of explanation for the history of the characters to know what's going on.
I was anxious at first because I hadn't read the other two, but the way this story flows is absolutely breathtaking. Lanore's narration is so engrossing, so powerful, and it makes for an excellent supply of storytelling. It feels like you fall right into the story from the first page, and it takes you through a world that's a bit haunting, a bit frightening, but more than a bit mesmerizing and lovely. Surrounding all the mythology/paranormal stuff that goes on in the book, is a story of one woman's journey of love and what it means when you finally open your heart to the truth it's been trying to tell you. I love how the plot just flows right along, not at the quickest of paces, but taking a stride that is somehow perfectly steady. It does not rush to answer all the questions built up in this story (and I'm sure some that have been building up since book one), but it nicely guides you to the answers and leaves you feeling satisfied and wrapped up by the end of the book.
Whether or not you've been following this series, Katsu is not an author to miss out on. If you enjoy adult paranormal/mythology tales, then this would be a wonderful series to get into.
SUMMARY
The final installment in the "mesmerizing" (Booklist, starred review) and addictive trilogy—find out who truly holds the key to Lanny's heart and whether she'll be reunited with her beloved in this gripping supernatural tale of magic, lust, and longing.
Lanore McIlvrae has been on the run from Adair for hundreds of years, dismayed by his mysterious powers and afraid of his
violent—even murderous—temper. She betrayed Adair's trust and imprisoned him behind a stone wall to save Jonathan, the love of her life. When Adair was freed 200 years later, she was sure that he would find her and make her existence a living hell. But things turned out far different than she'd imagined.
Four years later, Lanore has tracked Adair to his mystical island home, where he has been living in self-imposed exile, to ask for a favor. She wants Adair to send her to the hereafter so she may beg the Queen of the Underworld to release Jonathan, whom she has been keeping as her consort. Will Lanore honor her promise to Adair to return? Or is her intention to reunite with Jonathan at any cost?
Of all the forces of the universe, the most mysterious, confounding, and humbling is the power of love. The epic story of love and loss, magic and destiny that began with The Taker and sparked a chase around the world in The Reckoning comes to a surprising conclusion with The Descent.
---
What do you think about this review?
Comments
No comments posted.

Registered users may leave comments.
Log in or register now!