"Obsession over a case and determination to get to the truth can be costly"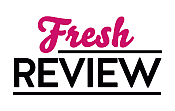 Reviewed by Shellie Surles
Posted March 30, 2014

Kat Donovan is a hard working NYPD Detective, she's single and goes to the same bar five days a week and has dinner or just a few drinks. She comes from a family of cops; her dad was a hero cop who died on the job. Now the man who confessed to killing her dad is about to die in jail and Kat has to get him to tell her who hired him for the hit. When under the influence of pain medicine, the killer not only doesn't tell her who hired him but says that he did not actually doing the killing, Kat begins a search for the truth. Kat lost everything eighteen years ago when her father died. Not only did she lose her father but the man she loved.
Her best friend Stacy signed her up for a web dating site worried that Kat works too much and never dates. While searching the site Kat finds the man who broke her heart 18 years ago, the man who left her after her father was murdered. Getting her bravery up she contacts him and he dismisses her. Hurt again she is shocked when a day later a 20 year old boy comes to her to report his mother missing. Initially she dismisses his claims, until she realizes that it is her ex his mother was supposed to have left with. She soon discovers that his mother may not be the only person missing and along with them their money is disappearing. Now Kat must find not only the truth about her father but also the truth about the missing people and what her ex fiancée has to do with it all.
There is no doubt as to why this book is number one right now. The characters draw you into the story and keep you pulled into the story until the end. I started reading this book on a flight from Dallas to DC and finished it when we touched down. Yes I did take a few hour delay, but there would have been no putting it down. There is mystery, intrigue, murder, betrayal, friendship and love.
In MISSING YOU, Harlan Coben dives deep into the relationships between friends and family and the people around us. I highly recommend this book it has twists and turns all the way throughout the book up to the last page. As you are reading this you think you know who did it and at the end when all is revealed you simply think "aha of course".
SUMMARY
From #1 New York Times bestselling author Harlan Coben, a heart-pounding thriller about the ties we have to our past...and the lies that bind us together.
It's a profile, like all the others on the online dating site. But as NYPD Detective Kat Donovan focuses on the accompanying picture, she feels her whole world explode, as emotions she's ignored for decades come crashing down on her. Staring back at her is her ex-fiance Jeff, the man who shattered her heart-and who she hasn't seen in 18 years.
Kat feels a spark, wondering if this might be the moment when past tragedies recede and a new world opens up to her. But when she reaches out to the man in the profile, her reawakened hope quickly darkens into suspicion and then terror as an unspeakable conspiracy comes to light, in which monsters prey upon the most vulnerable.
As the body count mounts and Kat's hope for a second chance with Jeff grows more and more elusive, she is consumed by an investigation that challenges her feelings about everyone she ever loved-her former fiance, her mother, and even her father, whose cruel murder so long ago has never been fully explained. With lives on the line, including her own, Kat must venture deeper into the darkness than she ever has before, and discover if she has the strength to survive what she finds there.
---
What do you think about this review?
Comments
No comments posted.

Registered users may leave comments.
Log in or register now!