"WILD THINGS is a page-turner that is impossible to set down."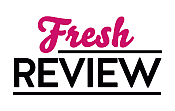 Reviewed by Annie Tegelan
Posted March 23, 2014

Nine books into the Chicagoland Vampires series and Chloe Neill still manages to keep readers engaged and wanting more of Merit.
Since Merit turned into a vampire and holds the position as the protector of Cadogan House, a lot of responsibilities rest on her shoulders. When magic tears through the North American Central pack, Gabriel Keene, the Pack Apex, looks to Merit and her love interest and Master vampire Ethan Sullivan for help.
Right from the get go, there is this highly charged energy that works as an undercurrent in these pages. It brings a certain excitement and fast-paced tempo that doesn't really slow until the end of the book. I think much of this has to do with Neill's writing style. Tightly-written and to-the- point, Neill doesn't waste time with elaborate descriptions, but gives just enough to give reader's an idea of the surroundings and allows them to create from there. Furthermore, Merit's voice is so finely honed now that it seems almost effortless on Neill's part. Yet at the same time, I know the author works hard to keep the consistency in her character.
The realm that Neill has built continues to remain inviting and constantly evolving. Readers will get to see more of the mundane as well as the supernatural. In addition to that, a lot of the familiar faces in the series play a huge role in what I would consider a constructed family of vampires and sorcerers.
WILD THINGS is one of my favourites of the series so far. The stunning characterization and world building work together to create a page-turner that is impossible to set down. This is not a book to be missed!
SUMMARY
Since Merit was turned into a vampire, and the protector of Chicago's Cadogan House, it's been a wild ride. She and Master vampire Ethan Sullivan have helped make Cadogan's vampires the strongest in North America, and forged ties with paranormal folk of all breeds and creeds, living or dead…or both.
But now those alliances are about to be tested. A strange and twisted magic has ripped through the North American Central Pack, and Merit's closest friends are caught in the crosshairs. Gabriel Keene, the Pack Apex, looks to Merit and Ethan for help. But who—or what—could possibly be powerful enough to out-magic a shifter?
Merit is about to go toe to toe, and cold steel to cold heart, to find out.
---
What do you think about this review?
Comments
No comments posted.

Registered users may leave comments.
Log in or register now!