"Magic is what Donna June Cooper finds with this book a great way to start a series."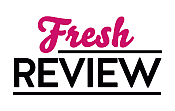 Reviewed by Shellie Surles
Posted March 22, 2014

MORE THAN MAGIC is book one in the Books of Kindling series by Donna June Cooper. MORE THAN MAGIC is a great story with enchanting characters, old magic, mystery, intrigue and a twist at the end. This is the story of a brilliant doctor and scientist Grace Woodruff and DEA agent Nick McKenzie. Grace has finished schooling and was planning on going to the rainforest with her boyfriend to discover new plants that she can create medicine from when her grandfather suddenly dies. Grace has to go home to deal with the family business, a herb farm located on the family's mountain outside of Ashville. The boyfriend goes to the rain forest without her and Grace is less bothered than she should be and busy trying to find out what is wrong with the mountain. Grace has been sensing things and discovering strange new abilities that the scientist in her can't understand.
DEA Agent Nick McKenzie has been off work due to an illness but he is one of the best agents they have. When a new and extremely pure form of methamphetamines are discovered in his area of Atlanta, called Rocky Mountain Magic, he knows he must find and stop the producers of the product before the drug cartels they have been selling to do.
Staying on Grace's family farm Nick tries to discover who is producing the drugs and Grace tries to discover why the herbs are not passing their quality control testing as they used to. They are thrown together and soon discover they may need each other to find the truth.
Donna June Cooper creates characters that are enchanting and enjoyable to read. MORE THAN MAGIC grabs the reader from the start and you find yourself pulled right in. The mixture of finding out who is producing the drugs, watching Grace discover what is wrong with the mountain and explore her gifts is enjoyable. The supporting characters keep the story funny and add the right amount of excitement. I can't wait for the next one.
SUMMARY
DEA agent Nick McKenzie is sure magic exists—a dangerous drug called Smoky Mountain Magic that's wreaking havoc on the streets of Atlanta. He's also sure that locating and eliminating the source could mean his death.
When he arrives undercover on Woodruff Mountain, the beautiful owner's anxious attempts to scare him off tell him something's afoot, and it's not her secret patch of a rare, ancient species of ginseng.
As her dream of seeking medicinal plants in the Amazon fades into the distance, Grace Woodruff struggles to come to terms with an inherited magical gift she didn't want, and searches desperately for the meaning behind her late grandfather's final, cryptic message.
The last thing she needs underfoot is a handsome, enigmatic writer recovering from a recent illness. Until an accidental touch unleashes a stunning mystical force and Grace senses the wrath of a malicious blight at the heart of the mountain. Now she must choose between her need to hide her gift from the world…and her desire to save Nick's life.
Warning: This book contains a fiery redhead whose magic cannot be contained and a handsome DEA agent whose final case might give him a second chance at life.
---
What do you think about this review?
Comments
No comments posted.

Registered users may leave comments.
Log in or register now!