"A newsman gets the story of his life, but will he survive the horrendous tale?"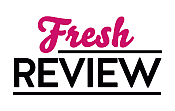 Reviewed by Amber Keller
Posted March 2, 2014

In the spring of 1912, evil found Kings Shore. What came were demonic vampires who were thirsty for blood. Today, local newsman Roland Millhouse gets what he thinks will be a boring assignment. He is supposed to interview a local woman, Patricia Owens, who is turning 120 on her birthday. He thinks he will be visiting a senile old lady who will be hooked up to machines to keep her alive. Instead, he finds Patricia to look much younger than she is, and have more energy than she should. She has a story to tell, and a need to tell it. Her story carries death and demons, and as it sucks her life merely telling it, Roland's life is never the same.
Author Mick Ridgewell's second book is full of demons who only come out at night, thirsty for blood. This is a vampire tale, to be sure, but this is Ridgewell's own take on vampires. They are similar to others, but using a setting of rustic, small town 1912 provided a unique view. We were told the story through the eyes of someone who had lived through it so many years ago and is now on her deathbed, basically. I really enjoyed this aspect. Patricia's journal and the time she took to convey the horrible events of that year were intriguing, and she was my favorite character. Watching Roland's character change was also quite gratifying as we saw his fear grow and his suspicions become reality. I was waiting for Patricia herself to reveal that she was also a vampire, explaining her age and agility, but her character's resolution was satisfying.
There was a decent amount of gore, and the descriptions of certain scenes left a vivid image in my head. The nighttime exploits of the towns members and their unwelcome guests, along with the need for a solution, kept the story moving right along. I wanted to know more about the old farmhouse, and the story was ended in a way that left it open for a sequel, if the author so chooses. I would like to see what happens with Roland and the property in the future. I recommend EVIL NEVER DIES for readers of supernatural horror and vampires.
SUMMARY
Only the good die young.
Back in the Spring of 1912, evil blossomed in Kings Shore. Vampire demons with a vicious thirst for blood.
Network newsman Roland Millhouse has low expectations for his current assignment. He is to interview Patricia Owens on her 120th birthday. He envisions a feeble old woman in a wheelchair. He encounters someone with more energy than most people a half century younger. A woman with a gruesome story to tell, and a need to tell it.
Roland went to Kings Shore to get a quote and some photos. What he got was a terrifying tale of death and monsters. A tale that would change his life forever.
---
What do you think about this review?
Comments
No comments posted.

Registered users may leave comments.
Log in or register now!