"A determined kid finds the truth about cloning"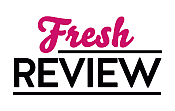 Reviewed by Clare O'Beara
Posted February 25, 2014

Young Adult Adventure | Young Adult Science Fiction
Hildan had an ordinary life, until he found out about matters he had no way to understand - at first. His parents had been told that he might be born with a major health issue, and a medical company offered to clone Hildan in case he needed new organs. They would look after the clone until it was needed. The curious and confused boy asks to visit his clone, thinking it will be in a tank of liquid. Instead he meets a schoolkid just like himself.
ME2 follows the determined boy as he investigates the medical laboratory belonging to a company called Stuqe. This firm has bought up an entire small town and likes to keep its business secret. Hildan and his parents, the Hegennerys, can now discuss the issue that had been kept from Hildan when he was younger. They meet a similar family, whose daughter unfortunately was not so lucky as Hildan and is in poor health. If saving her means taking organs out of a girl exactly like her, is that right? Hildan wisely asks the meaning of words he doesn't understand, such as ethics, and stocks, when he hears that the stocks in Stuqe are nosediving after news started spreading. People at the top of the company will do anything to avoid their dodgy dealings being discovered, and life becomes dangerous for Hildan's family.
Young adults will fly through ME2, science details and all, as the heart-pounding adventures just keep coming. The settings are well described, from the sterile corridors of the lab building to the sweaty uncertainty of the incinerator room, and an offshore island fringed with genetically adapted trees which stay green, if wilted, during winter. Hildan seems simple to start with, living in a town where nothing happens, but he quickly adapts and his dogged determination shows through as he fights for his family and his newly acquired brother.
Jourdan Cameron is highlighting discussions about human cloning that will need to take place. Everyone in society must understand what is involved or those with the most to gain will influence legislation in ways that the rest of us don't approve. This book would make a great family talking point or class study, with many opinions being aired and much fuel for debate. Young science fiction fans will also enjoy this good read. ME2 is an exciting story well and simply told.
Learn more about Me2
SUMMARY
Hildan Hegennerry was an ordinary kid- he had good parents, a great best friend, and a clone. Well, that part's not so ordinary, is it? Join Hildan on an action-packed adventure as he unveils dark secrets and discovers what it's like to have a brother.
Me2 (also written as "Me Squared") is more than an adventure- it also tackles some very important issues regarding bioethics and human cloning- whether anybody likes it or not, the future is coming, and with it come questions without obvious answers. Me Squared dares you to begin thinking about those questions right now.
Excerpt
Chapter 1
I felt a little guilty that day. I skipped school because I just didn't feel like going. It wasn't for anything awesome, like a trip to a chocolate factory- I just didn't want to go, and my parents didn't care enough to force me as they left for work in the morning. My mom called the school and told them that I need some time for "rest and contemplation." I guess I have pretty cool parents. Then again, after that day, I never wanted to skip school again.
I was sitting in my living room watching some court show on television when a few loud, fast, obnoxious knocks came from my front door. My parents told me to just ignore anybody who comes to the door- safety around strangers and all that. I turned the television up louder and hoped that whoever it was would leave- maybe the person at the door would think that I couldn't hear them and would come back later.
Then, the knocks came again.
"It's urgent, Hegennerry, open up!" There was a gruff voice at the door- this guy knew my last name and even pronounced it right- maybe he wasn't some stranger? I was kind of nervous, but I wanted to know who he was. He banged on the door again as I ran down the hall, and through the frosted glass door I saw the shadow of a man in a trench coat. My hands were shaking a little as I opened the door. Before me there stood a man- he was kind of old, and had a face full of lines- most of them were on his forehead, and I guessed that he spent most of his spare time frowning. Little wisps of white hair sat in a circle around his head- this guy was going bald.
"Young Mr. Hegennerry, I presume?" He sounded bored- even if he knew my first name was Hildan, he didn't seem to care enough to use it.
"Yeah, that's me. Who are you?"
"Where are your parents?"
His coat was unbuttoned for some reason, and it unfurled like a flag in the chilly November wind, revealing a white tuxedo underneath. I stared at it for a moment before answering.
"They're at work, do you want me to-"
"Tell them that the trials were a disaster."
The man quickly turned around and walked away. I watched his coat flapping in the wind as he made his way off our porch and headed for the street. He got into a small gray car that was parked on the curb, and I decided to shut the door before he noticed I was still staring at him.
I went back to watching television and forgot about the mysterious man until my parents came home.
"So mom, how was your day?"
She shrugged. "Pretty ordinary. We got another box of kittens." My mom runs an animal shelter- it's a surprisingly dull place. Of course, this is a surprisingly dull town. I mean, it's not boring- we have museums and stuff- it's just that our local newspaper is full of stuff that happens in other towns, because nothing happens here.
"Nothing interesting, huh?"
She paused for a moment.
"One of the kittens wound up named Bartholomeow. That's it, really." She went upstairs to take a shower as my dad got started on dinner.
Later that night as we were sitting around the dinner table, I told my parents about the visitor. I wasn't used to seeing them worried, and when I told them what happened, they both started acting like they were different people. It was as if they were scared that the man who was at the door never drove away, and he was about to crawl out from under the table and burn our house down.
"He said that the trials were a disaster? Did he tell you about the advan- did he tell you anything else?"
"No. He got in his car and left."
After exchanging a look, my parents calmed down pretty quickly.
"He was probably from the DMV," said my dad after a long silence. "I think he was talking about the trial- you know, that new emissions test. That's probably it."
"Probably," I muttered. I could tell my dad was lying. Seriously, did he think I was still five or something? I knew that something was going on- I just didn't know what. That night, I stared at my ceiling for a good long time. I had no idea what was going on- were my parents crooks? That guy looked like he might've been in the mob, or maybe the FBI. That would explain the tuxedo.
I don't remember much of the next morning- I was half- asleep as my parents practically dragged me to the car. It was still pretty dark outside as I fell asleep in the back seat.
As I dozed off, I caught little pieces of conversation.
"…I hope they don't get rid of him."
"I won't let them," my dad sighed. "He's worth too much for…"
Before I heard the end of his sentence, I was asleep.
---
What do you think about this review?
Comments
No comments posted.

Registered users may leave comments.
Log in or register now!