"HARD AS YOU CAN possesses the level of suspense that you expect from Laura Kaye"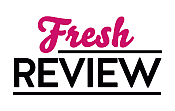 Reviewed by Annie Tegelan
Posted February 18, 2014

Crystal Dean is working hard as a waitress to pay off her father's debt. Despite his death, his problems are still very much haunting Crystal's life and it seems that nothing will ever get her out of this mess.
Shane McCallan first met Crystal on another operation where she risked her life to help them. Unable to forget the fearless woman, Shane is now returning the favour when trouble finds Crystal and she needs someone to rescue her.
As the second book in the Hard Ink series, Laura Kaye plays up the suspense to sky-rocketing levels. Intense situations and plenty of action keep this story moving swiftly. However, I found the actual characters in this book to be a little difficult to connect to, which in turn affected how invested I was in the romance. Crystal and Shane are nice characters, but that intense level of connection just didn't come across on the page as much as I would have liked. When put in danger, Crystal was strong and brave, but her personality just didn't shine through. Similarly, Shane is a great hero but didn't come off as alpha as I thought he would be. As a result, the romance didn't soar, especially since there is a case of instalove again in this series.
Kaye has done her research though! With plenty of technical talk to woo and impress Romantic Suspense readers, there is a great amount of expertise when it comes to the Hard Ink crew. Furthermore, Kaye's writing style is cleverly styled and works well for the series.
HARD AS YOU CAN possesses the level of suspense that you expect from Laura Kaye, but perhaps didn't entirely win me over with its romance.
SUMMARY
Ever since hard-bodied, drop-dead-charming Shane McCallan strolled into the dance club where Crystal Dean works, he's shown a knack for getting beneath her defenses. For her little sister's sake, Crystal can't get too close. Until her job and Shane's mission intersect, and he reveals talents that go deeper than she could have guessed.

Shane would never turn his back on a friend in need, especially a former Special Forces teammate running a dangerous, off-the-books operation. Nor can he walk away from Crystal. The gorgeous waitress is hiding secrets she doesn't want him to uncover. Too bad. He's exactly the man she needs to protect her sister, her life, and her heart. All he has to do is convince her that when something feels this good, you hold on as hard as you can--and never let go.
---
What do you think about this review?
Comments
No comments posted.

Registered users may leave comments.
Log in or register now!