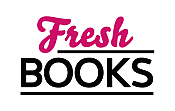 October ushers in great books with holiday themes!
"The Search For A Missing Family Member Turns into Something Unexpected"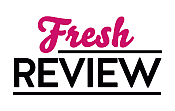 Reviewed by Amber Keller
Posted February 7, 2014

In the Canadian wilderness, people have been disappearing for many years. In a place called "The Devil's Woods" that is not spoken of for fear of the evil coming to you. Even the animals avoid it. Kyle Elkheart's father's team goes missing, and he and his brother and sister must return to the abandoned Cree Indian reservation where they were born to find him. Kyle has the ability to see ghosts, and they try to warn him, but he has to find his father. Kyle and his siblings must venture into the Devil's Woods to find him, but it quickly turns from a rescue mission into a fight for their lives.
Native American myths, especially the more frightening ones, have caught my interest for many years. Here we are given a look at just what may be in the woods of Canada, and the fear that comes along with it. The setting is hauntingly beautiful and the plot is kept at a quick pace throughout. I was impressed by the details provided from the author's research into British Columbia and Native American myths. He has obviously done his homework, as it shows on the pages in the tight storytelling.
My emotions ran high during the tense scenes and scary moments. I am drawn to horror tales of what lurks in the woods, THE DEVIL'S WOODS sated my interests. Also, as a writer I am always interested when I read stories about writers, and with main character, Kyle, being a writer, my ears were already perked up. Author Brian Moreland writes some amazing characters. Kyle was easily likeable and very real. He's flawed, which is good, but he's also got a great heart. His emotions, at times, were able to bring mine out whether I wanted them or not. There are monsters and ghosts in this tale, and both provide a host of scares. If you've never had reservations about the spookiness of dark woods, you will after reading THE DEVIL'S WOODS. Supernatural horror fans should check this one out.
SUMMARY
Fear wears many skins.
Deep within the Canadian wilderness, people have been disappearing for over a century. There is a place the locals call "the Devil's Woods", but to speak of it will only bring the devil to your door. It is a place so evil that even animals avoid it.
When their father's expedition team goes missing, Kyle Elkheart and his brother and sister return to the abandoned Cree Indian reservation where they were born. Kyle can see ghosts that haunt the woods surrounding the village—and they seem to be trying to warn him. The search for their father will lead Kyle and his siblings to the dark heart of the legendary forest, where their mission will quickly become a fight for survival.
---
What do you think about this review?
Comments
No comments posted.

Registered users may leave comments.
Log in or register now!